"EuroVolley Women is over - I cannot believe it! But well time flies when you're having fun, and I had! Teşekkür ederim! Thank you! Dziękuję! Köszönöm! Ďakujem!"
Ace
Official Mascot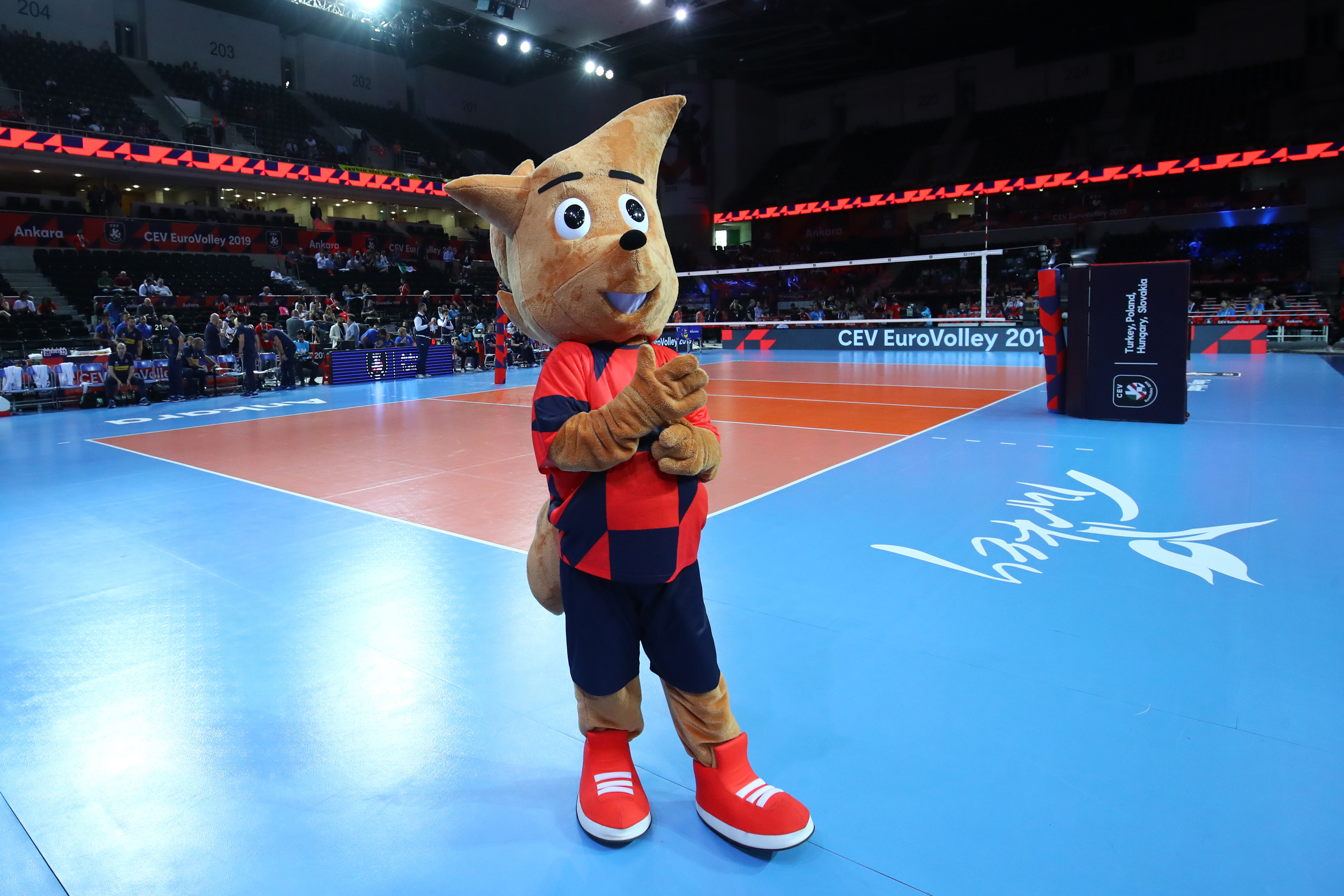 Bye bye, Turkey! Bye bye, EuroVolleyW!
The final weekend of #EuroVolleyW in Turkey was unbelievable! I have never seen so giant crowd before! More than 12,000 passionate and raucous fans were watching and cheering at Ankara Sports Hall each day! And the gold medal match was out of this world - Serbia and Turkey played five thrilling sets to determine who will get the trophy!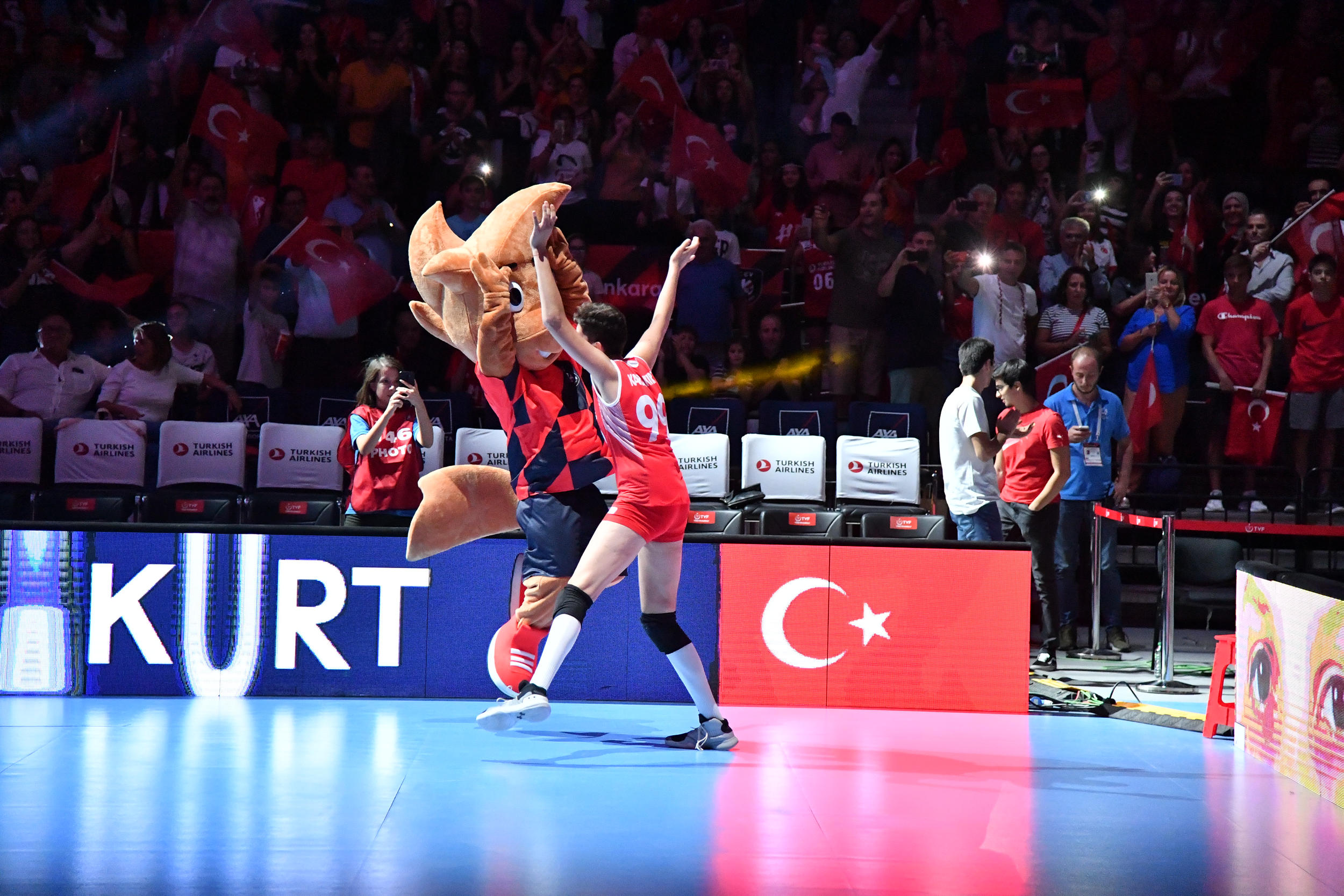 High-five with Turkish hero Ebrar Karakurt...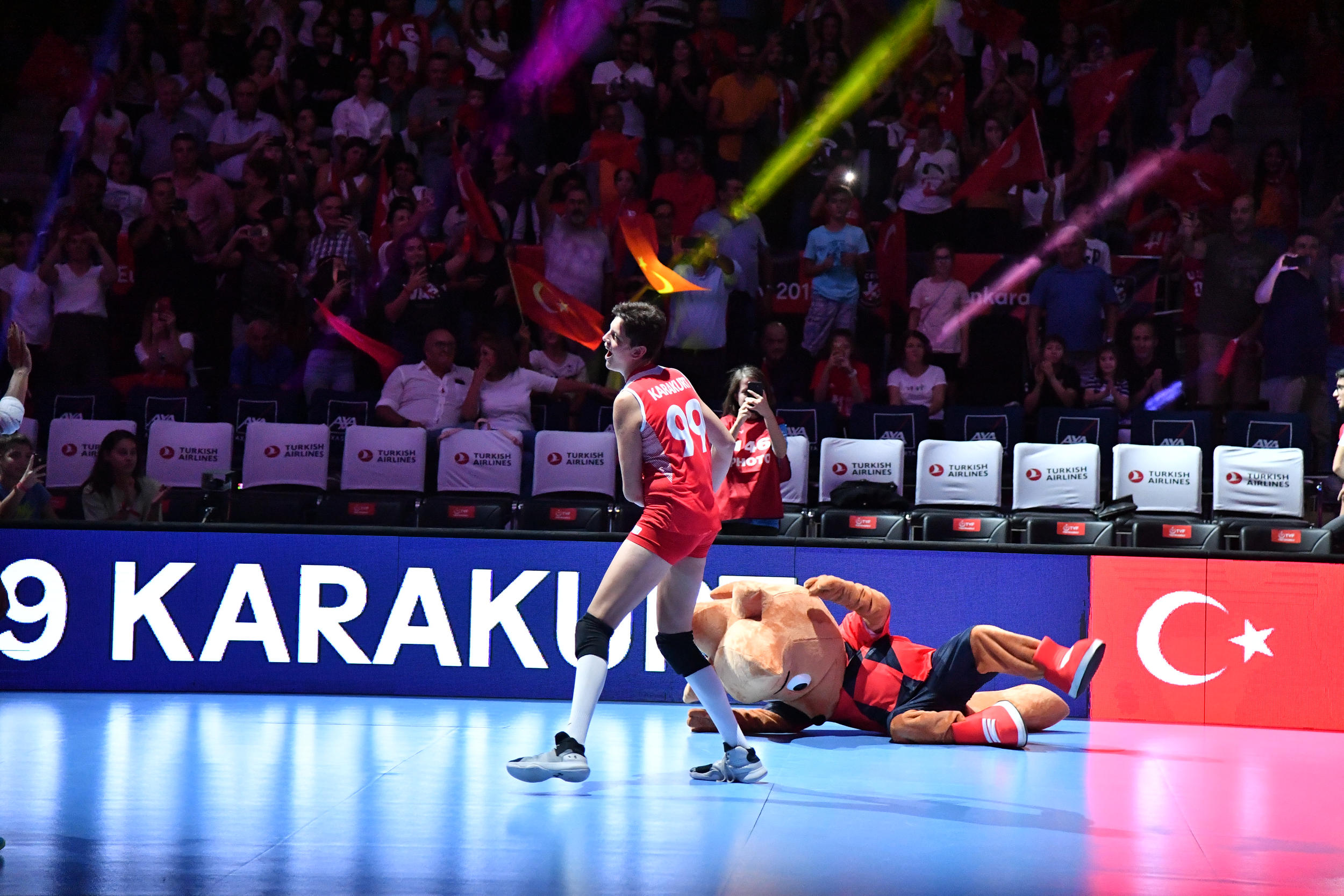 ...can be dangerous, but no worries I'm fine!
Cosmic Turkish crowd in Ankara Sports Hall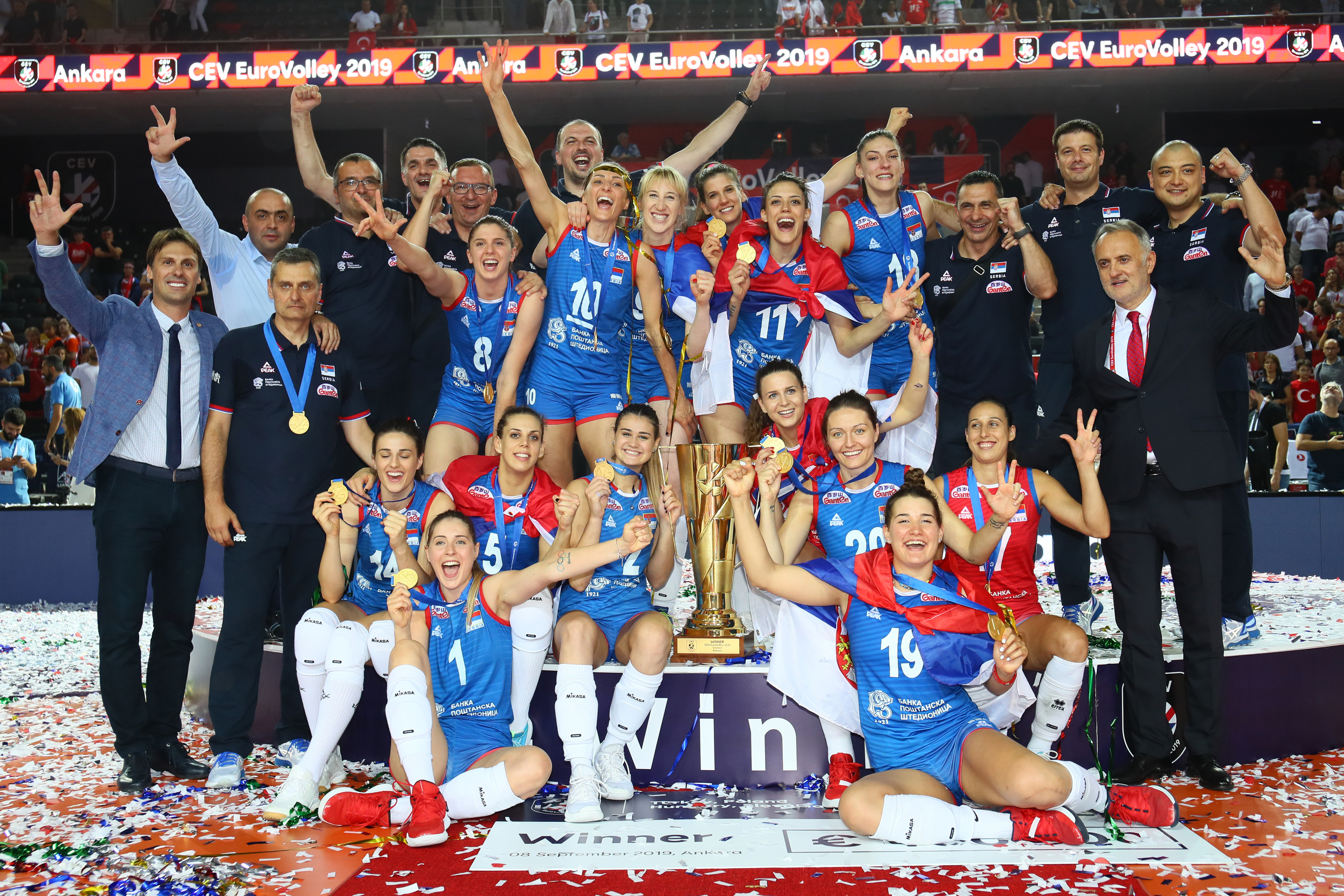 European Queens! Podium was full, because everyone wanted to take photo with them! So I decided to capture this moment
It feels so weird that tournament is finished... I attended 76 games in four countries, being the best company for all 24 participating teams! I had a lot of fun with all people around and I was learning new things almost every day! They still say that I'm not good enough to be nominated to the Volleyball team, though.. I miss all players, fans, volunteers and other people who were like my family, but I'm sure I will see them again very soon!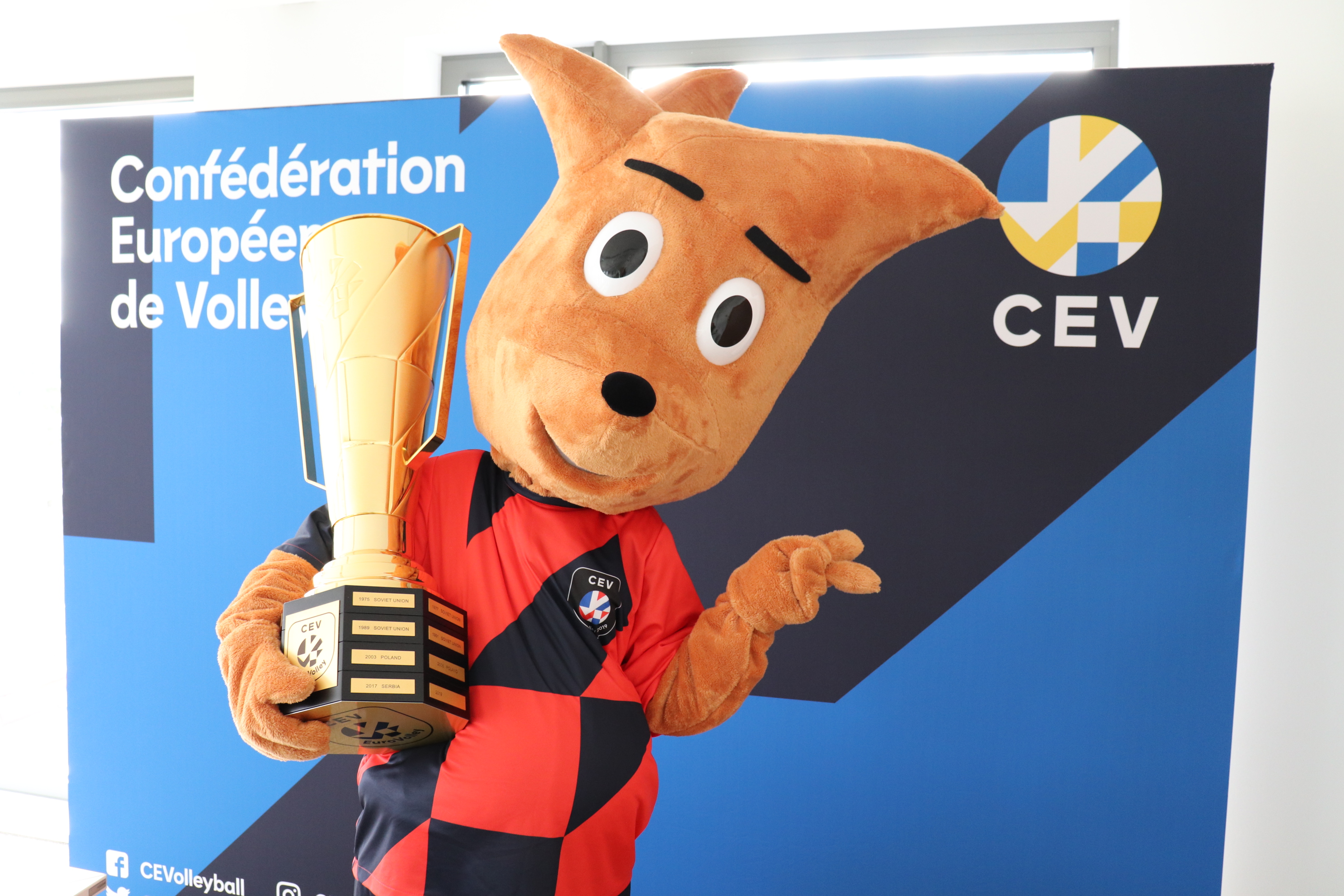 Ready to start my next tour!
My first EuroVolley is over, now I have a short rest and will be on tour again! This time France, Slovenia, the Netherlands and Belgium are on my list! Looking forward to start EuroVolley Men. I'm sure that I will make new friends everywhere and will cheer loud all 24 men's teams!