Federations
Volleyball Ireland shaping for future growth
Volleyball Ireland has re-shaped the staff structure of the organisation and they are delighted to announce the appointment of Gary Stewart as Chief Executive Officer, effective immediately.
Volleyball has been expanding rapidly in Ireland and the Board of Volleyball Ireland has deemed a new staff structure vital to support the current and projected growth of the sport. 
Gary Stewart has been the General Manager of Volleyball Ireland for the past number of years and has been a key contributor to the organisation's development with significant increases in participation, revenues and profile during his tenure.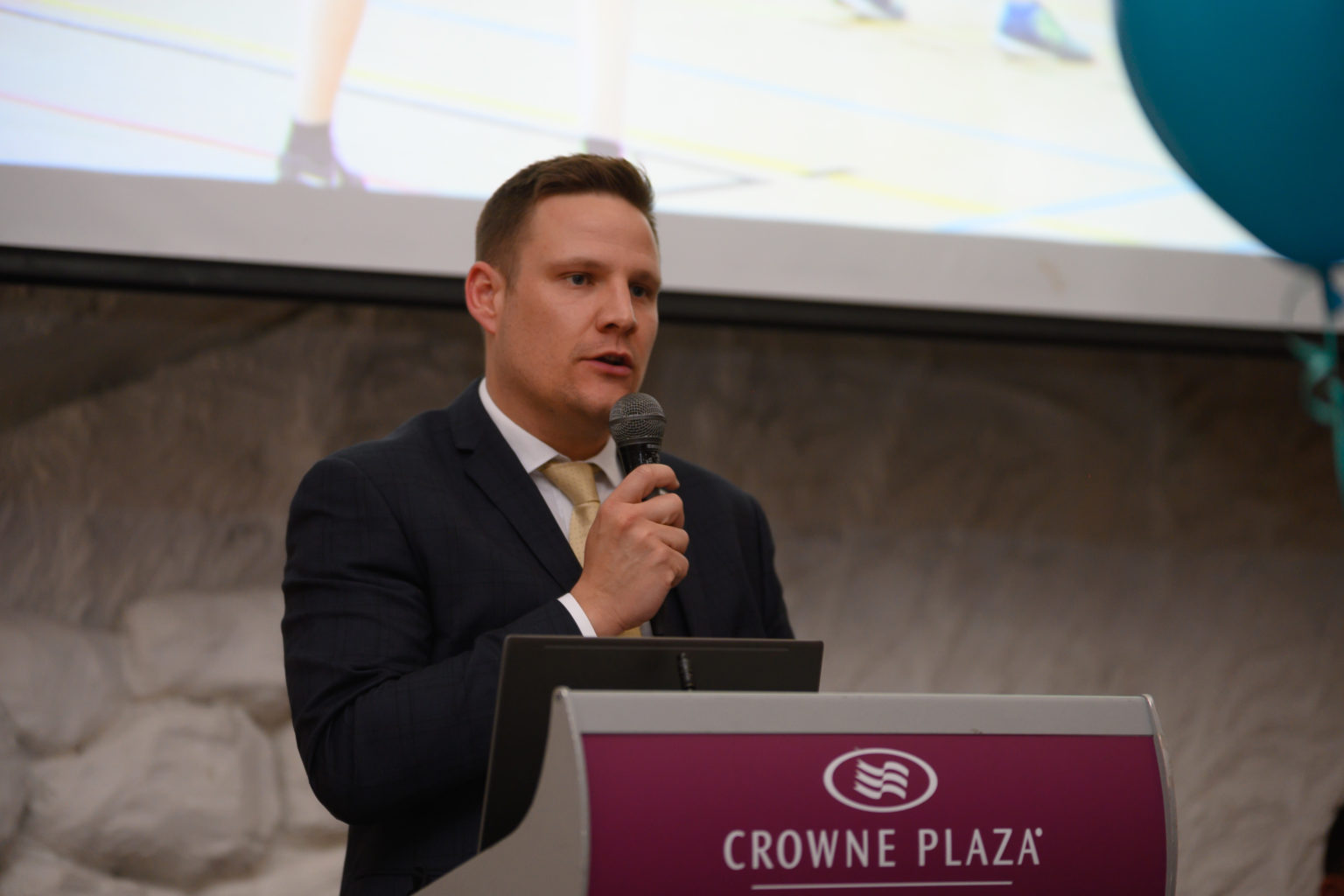 Volleyball Ireland newly appointed CEO Gary Stewart has been the driving force behind the sport's growth in the country
Along, with the appointment of a CEO, the organisation has also created two new senior roles of Development Manager and Operations Manager – which have been held since the end of 2021 by Conor Flood and Simon Dyke respectively.
An additional role in the performance and education sphere will be created, as well as a further part-time administrative function to support an increase in planned competitions, events and education courses for coaches, referees and players.
Volleyball Ireland President Clodagh Nic Canna commented, "Gary has been pivotal in the shaping of Volleyball in Ireland over the past few years. This is leading to increased demand to be involved in Volleyball. Since the start of the pandemic, the number of licensed players has grown a huge 40%, and we have 30% more teams in our Adult & Youth National Leagues. These changes and more staff are key to meeting this new demand, supporting our clubs and continuing to serve our existing members.  A new staff structure is crucial to our NGB (national governing body) and to our exciting and aggressive plans for the future of Volleyball in Ireland. This change matches our ambition to establish Volleyball beside other sports with higher participation and greater success at the performance levels. In line with Sport Ireland's good governance model, we are ensuring with this change we have the right structure and people in place to manage our growing NGB successfully."
In his role as General Manager, Stewart has overseen a rapid and consistent boost in participation figures, as well as a near doubling of annual revenues and grants. The Volleyball Ireland President added,
"The support and reputation Volleyball Ireland now has within European Volleyball and Irish Sport is incredible. You can see this by the increase in financial support we are receiving, and the opportunity to present Volleyball Ireland at the 2021 CEV Annual Congress in Poland as the good practice Federation tells it all. This does not happen overnight and is testament to the work of the current and previous Board, as well as the staff led by Gary."
Clodagh Nic Canna
Volleyball Ireland President
Despite COVID's impact on indoor sport, Volleyball Ireland are on track to achieve 95% of its targets set within its current strategy, 'Raising the Game'. Some key achievements during the current strategic cycle include:
The first sports organisation to win the Good Governance Annual Report Award in 2021
Increase in annual revenues from 320k to 540k per annum
40% increase in verified player license figures
Re-Brand of the organisation
Re-Launch of the National Beach Tour
Hosting of the CEV Continental Cup
Increase in member satisfaction rating from 58% to 72%
Introduction of Junior National Leagues and the Junior Beach Tour
New governing constitution and articles of association
Invitation to present at the CEV Annual Congress
Ireland's first ever medal in Europe won by the Under 19's women
Hosting the first ever Small Countries Under 20's men competitions at the Sport Ireland National Indoor Arena
Commenting on the news, Gary Stewart said, "It is an honour to serve the Volleyball Ireland community and I'd like to thank everyone for being so welcoming and supportive throughout my time in Volleyball. We have a strong Board led by Clodagh, brilliant staff Conor, Simon, Amanda and Sophie who really give their all for the sport, and incredibly passionate volunteers who are the driving force making it all happen. I feel we have made great progress in the last few years to strengthen the foundation of the sport, which will put us in a position to really mushroom the growth of the Volleyball and continue to raise our standards. I am really excited about the next few years and seeing Volleyball go to the next level."
Current staff structure:
Chief Executive, Gary Stewart
Development Manager, Conor Flood
Operations Manager, Simon Dyke
Club Support & Participation Officer, Amanda Burgio
Operations & Events Officer, Sophie Doolan