Federations
Scottish Volleyball announce Ally Jack as their Indoor High Performance and Coaching Manager
Scottish Volleyball in partnership with FIVB and sportscotland are delighted to announce the appointment of Ally Jack as their new Indoor High Performance and Coaching Manager.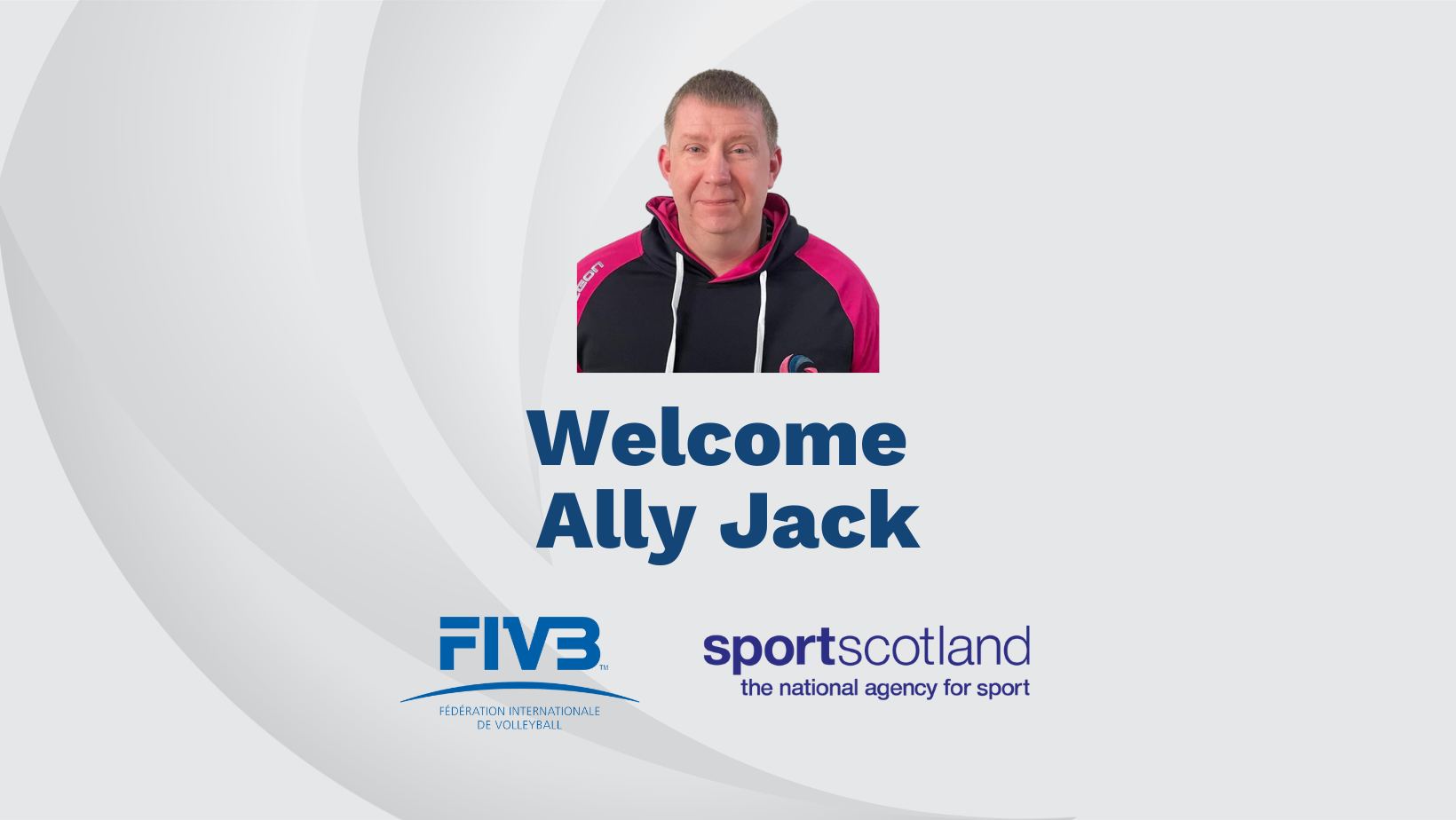 Ally will start in this new role in the middle of May which was made possible by an innovative tripartite agreement on utilising FIVB's Platform funding, sportscotland development support and a restructuring of internal staffing as Scottish Volleyball move into their new four-year Strategic plan "We are Volleyball".
Once in post, Ally will assume responsibility for all indoor national teams planning, recruitment, development, and competitions with a particular emphasis on the Under 20 women's preparations for the European Championship in 2024. The role also includes the redesign, modernisation, and implementation of Scottish Volleyball's indoor coach education structure. The post is for an initial twelve-month period and Scottish Volleyball would like to extend their gratitude to Ally's current employer Fife council and Auchmuty High School for their support in this process.
Scottish Volleyball CEO Margaret Ann Fleming MBE is delighted with the appointment: 
"Ally shone throughout a very robust selection process which had a number of high-calibre applicants, his passion and knowledge was evident for everyone on the panel to see. His self-efficacy in completing his masters and recently traveling to Thailand to complete his FIVB 2 coaching qualification along with the vision he presented for this post and his existing knowledge of the landscape of our sport made him the prime candidate and we are delighted to have him starting with the team."
Scottish Volleyball have attracted over £200,000 of external investment from the FIVB Empowerment Programme over the last three years – a breakdown of which can be found here: FIVB Empowerment – overview.  The sport continues to develop and attract external funding and find ways to combat the economic challenges all governing bodies have faced over the last three years.
Ally Jack will be known to many in the Scottish Volleyball family as the current head coach of the men's National team and from his involvement with the City of Edinburgh Volleyball club. 
"I cannot wait to get started, the #GetTogther at Inverclyde highlighted how keen our coaches are to share ideas and improve their own practice. I am really looking forward to creating a vibrant coaching community to support long-term player development. I am excited for the opportunities that lie ahead for the under 20 Women's team and not only will I do all I can to ensure they are ready for these challenges but also work hard to ensure our other indoor teams have similar opportunities to improve their game in the near future," Ally said.