Federations
National Federations of Kosovo and Italy reach cooperation agreement
The Kosovo Volleyball Federation (FVK) has reached a cooperation agreement with the Italian Volleyball Federation (FIPAV). The agreement was signed on Thursday by respective National Federation Presidents, Mr Bahri Gjinovci and Mr Giuseppe Manfredi, at the headquarters of the Kosovo National Olympic Committee. The meeting and signing ceremony were attended also by the CEV Senior Vice-President, Mr Renato Arena, thereby showing the CEV's full support for the landmark initiative.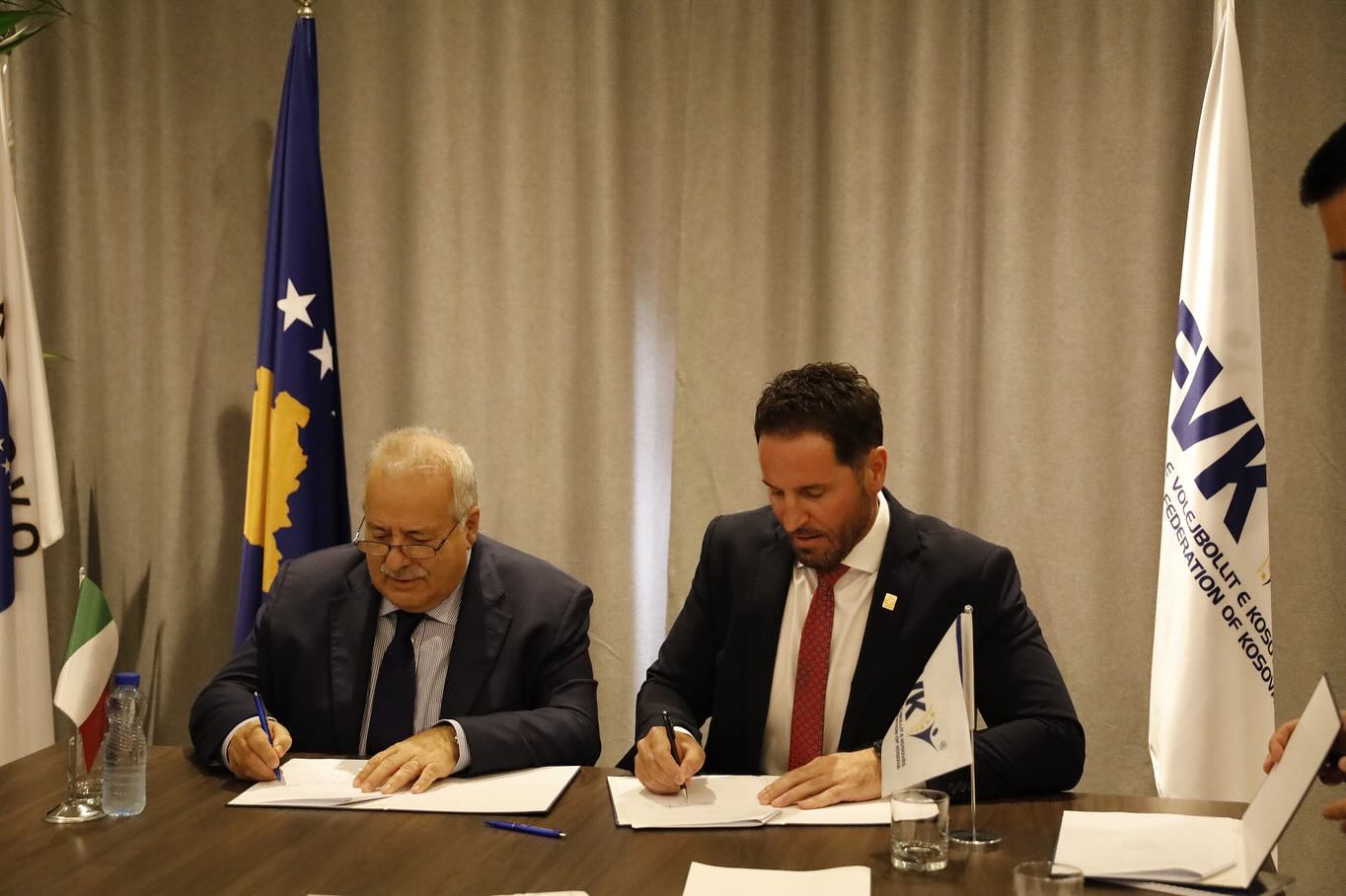 The Presidents of the National Federations of Italy and Kosovo portrayed while signing a historic cooperation agreement
FVK President Bahri Gjinovci spoke about the importance of this agreement, reached with a country that is a real superpower in the sport of Volleyball: "After many conversations and meetings we have had with Mr Manfredi, I am very happy that starting from today the Italian Federation, as a Volleyball superpower, will be a partner of the Kosovo Volleyball Federation, in terms of the development of Volleyball and with a special emphasis on the development of our coaches," said Gjinovci.
On the other hand, Manfredi stressed the importance of other such experiences in terms of cooperation and help that the Italian Federation has provided to other countries, including Ireland, Albania, and many more. "I have seen by myself the passion and special desire among the leaders of the Kosovo Volleyball Federation, with whom we start as of today a much closer cooperation," he said.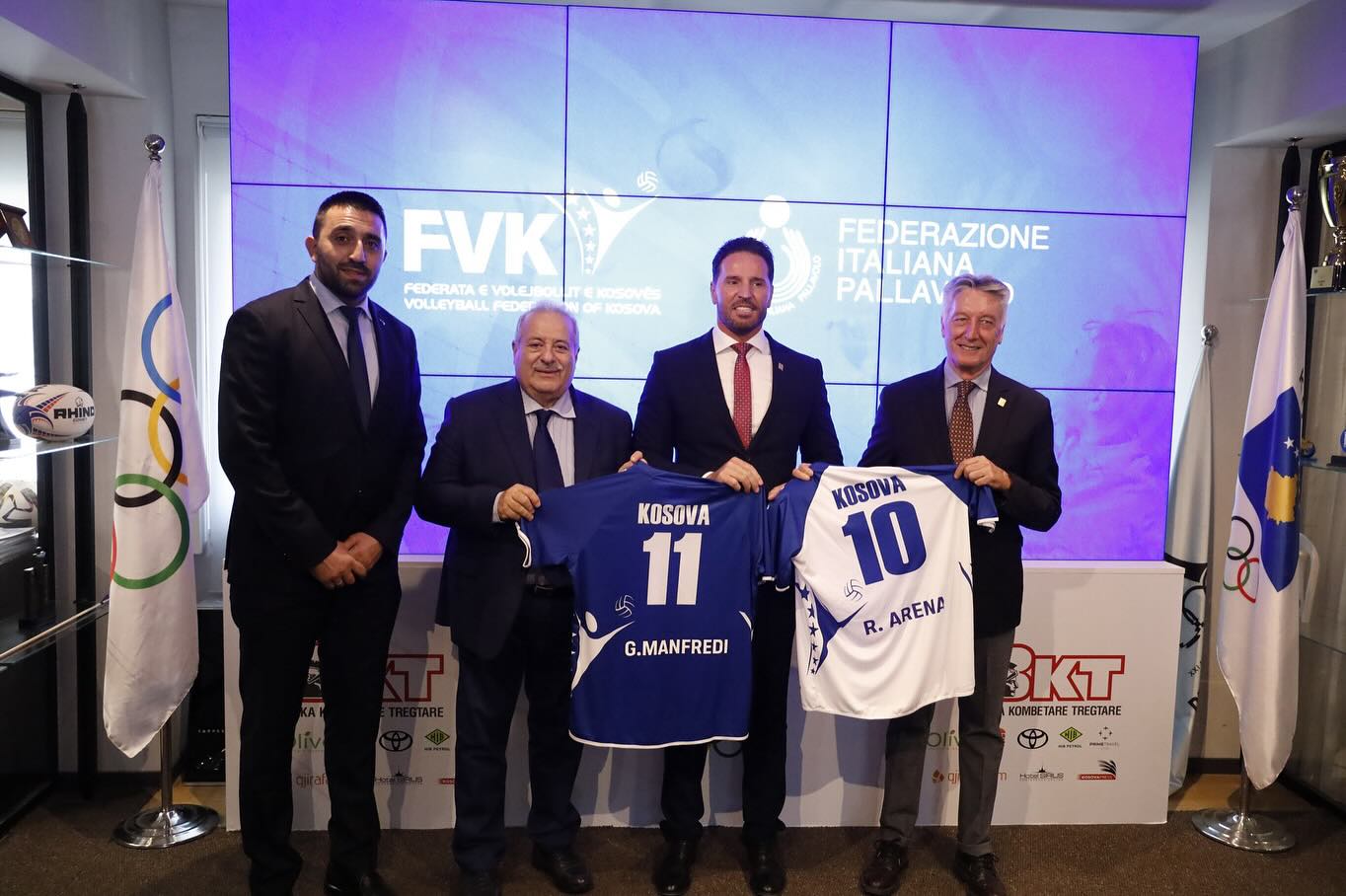 FIPAV President Giuseppe Manfredi and CEV Senior Vice-President Renato Arena received a customised jersey of the Kosovar national team
The first signs of this cooperation will be seen in a preparatory camp, which will start this week in Pristina, where the four best coaches from Italy all renowned for their work with young players will share their knowledge with the boys and girls selected to compose the national teams representing Kosovo in international age-group competitions. 
At the end of signing ceremony, Gjinovci presented a personalised jersey of the Kosovo National Volleyball Team to FIPAV President Giuseppe Manfredi as well as to CEV Senior Vice-President Renato Arena.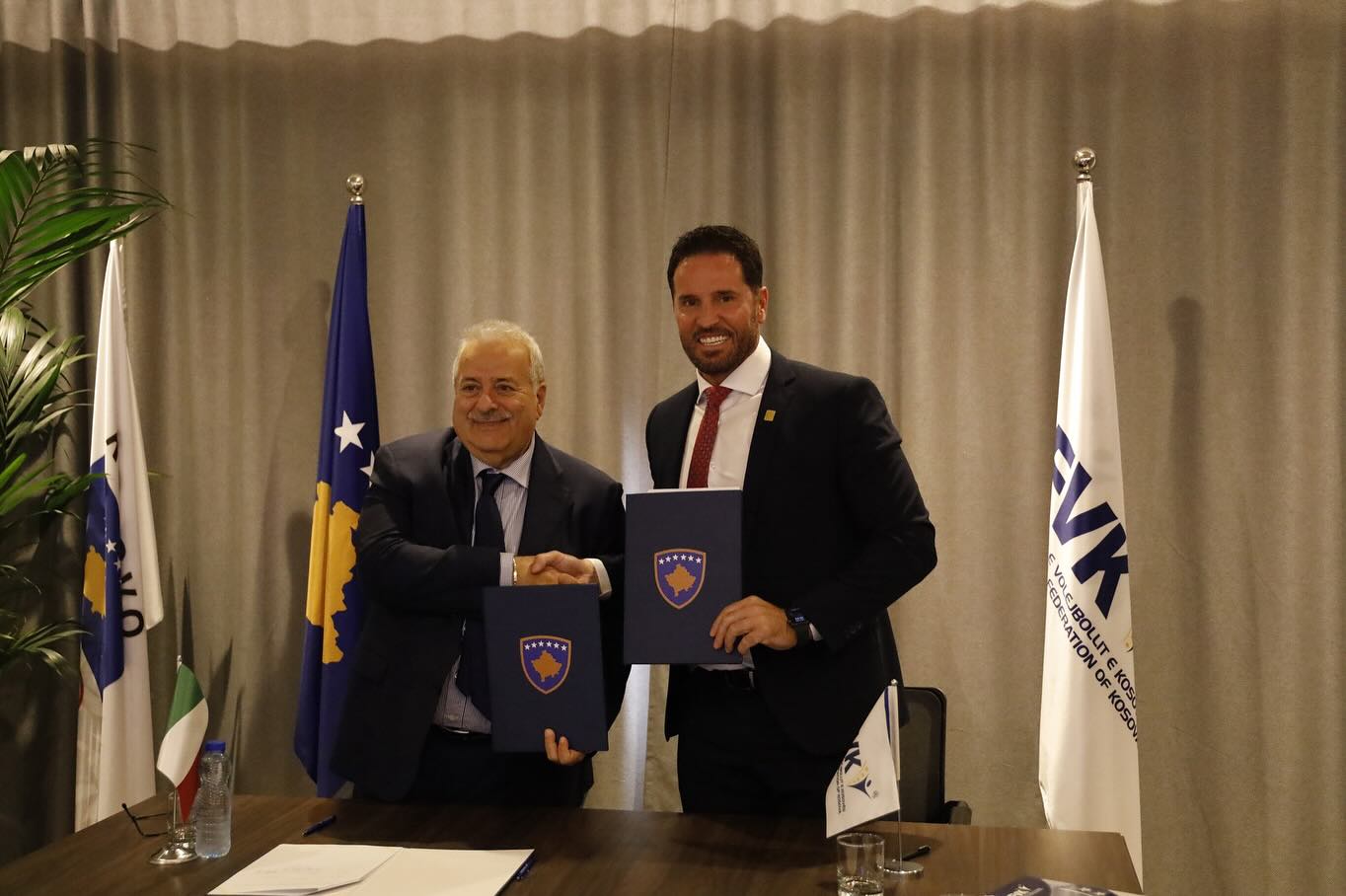 Mr Manfredi and Mr Gjinovci portrayed at the end of the signing ceremony held at the NOC headquarters in Pristina