Federations
Montenegrin national teams to wear UNIT SPORT equipment for the next four years
The President of the Volleyball Federation of Montenegro (OSCG), Mr Cvetko Pajkovic and the Director of UNIT SPORT, Mr Sasa Saranovic have signed a sponsorship and business cooperation contract at a ceremony held at the Hotel VOCO in Podgorica. This means that all national teams from the Balkan country will be wearing UNIT SPORT equipment for the next four years.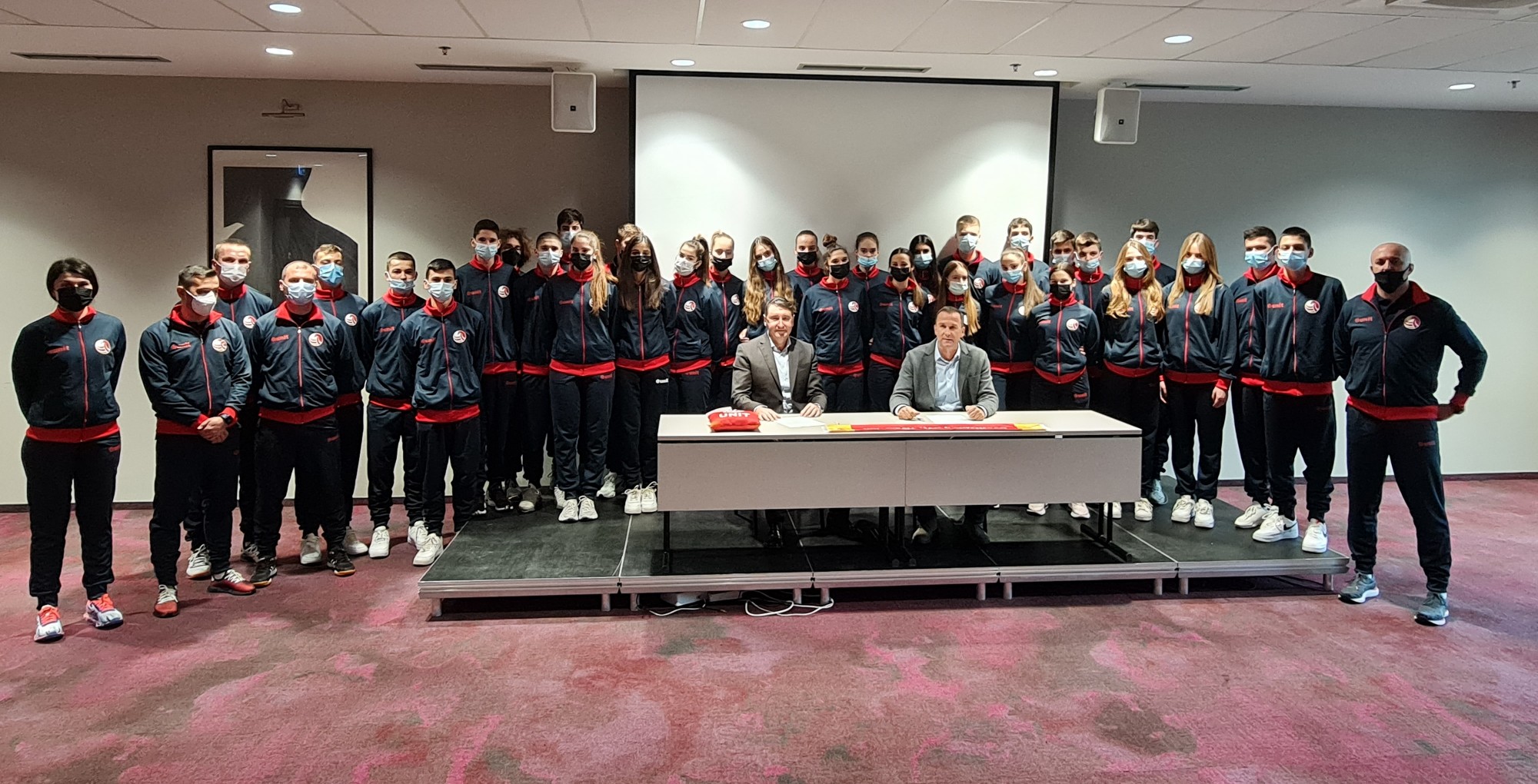 "We are very pleased that such a renowned manufacturer of sports equipment will be with our national teams. I hope that we will follow the same path of success of other well-known athletes from the Balkan region using UNIT SPORT equipment. The youth teams already wear the new equipment and their first impressions are extraordinary."
Cvetko Pajkovic
OSCG President
The signing ceremony took place in the presence of the U18 boys and U17 girls national teams, who are currently preparing for the first round of qualifiers for their respective European Championship and will be the first Montenegrin teams to sport this new equipment.
"I must mention that it is a great honour for me to sign a contract with the Volleyball Federation of Montenegro. We used to cooperate for the younger age categories, but this is a contract signed for four years, where all national teams, starting from pre-youth, youth, junior and senior, will wear UNIT and that is a big thing for me as the owner of the UNIT SPORT company from Subotica. I repeat, it is a great honour for me as a Montenegrin and I hope that together we will achieve some great victories. I must mention that UNIT SPORT is present in all sports, starting with athletics, where Ivana Spanovic has won all of her most important medals in my equipment. Moreover, the Serbian Volleyball team has been wearing my equipment in many of their top accomplishments, so I hope that the Montenegrin national teams will win medals in UNIT SPORT sportswear in the future," said Mr Saranovic.
Many elite Volleyball teams and clubs, including PGE Skra BELCHATOW, ACH Volley LJUBLJANA, OK Vojvodina NS Seme NOVI SAD, Swietelsky BÉKÉSCSABA, Cuprum LUBIN, OK Marina KAŠTELA have been wearing UNIT SPORT equipment – as well as elite Serbian long jumper Ivana Spanovic.