Development
Mini EuroVolley – School Volley event a big hit in Varna!
EuroVolley is obviously a major sporting event featuring the continental elite of the game. However, it does also help grow and inspire the next generation of Volleyball stars, as the organisers of the EuroVolley matches in Varna, Bulgaria, have done through the delivery of the so-called CEV Mini EuroVolley – School Volley event held at the iconic Palace of Culture and Sports.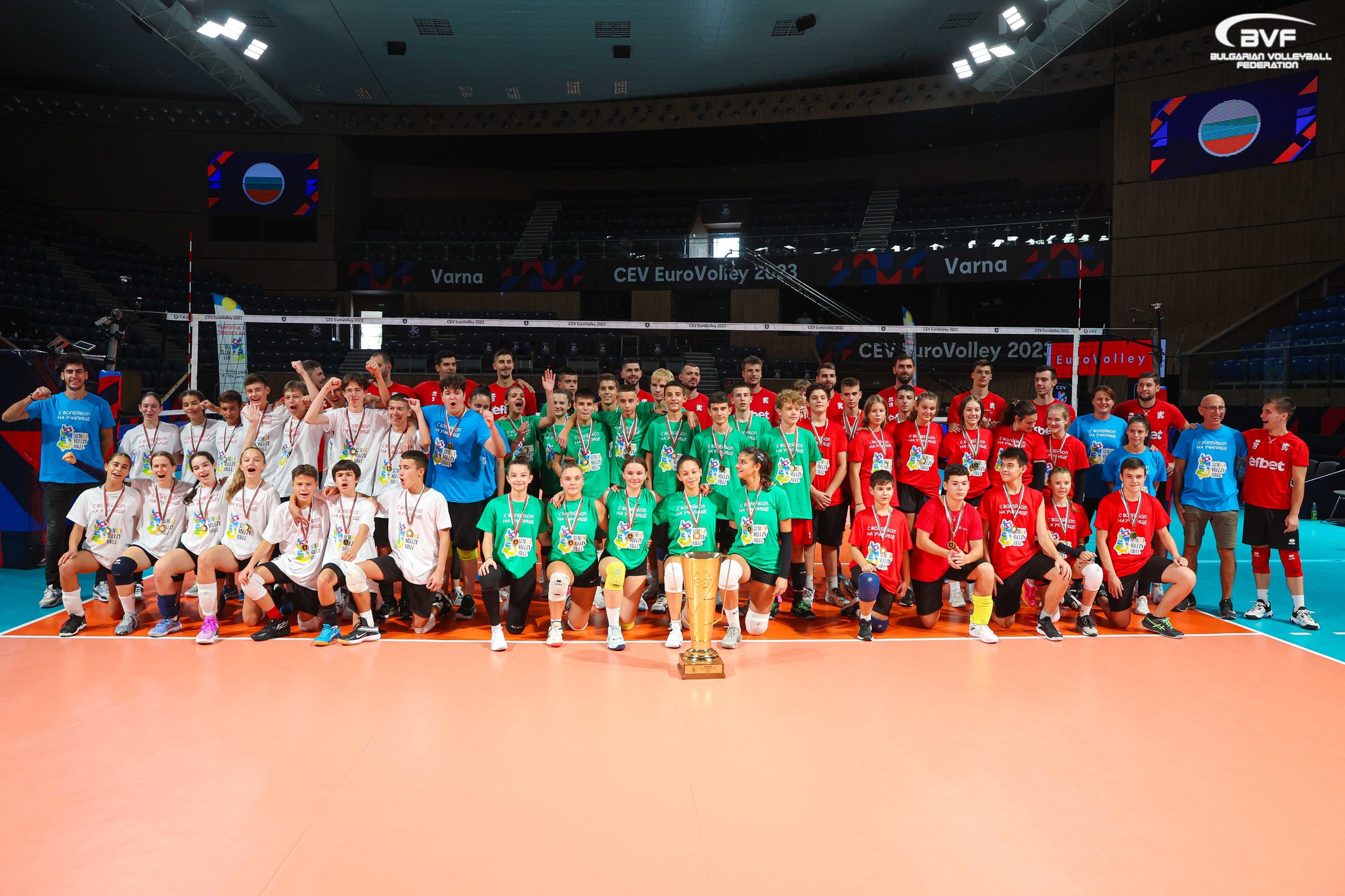 The event was a huge success, with many happy faces and a sense of excitement that people could not only sense, but almost touch as well. It featured more than 50 kids and their coaches, and it was closely followed by some 200 parents, family members and friends of the competing kids watching from the stands. To add up an extra touch to the ambiance, the entire CEV EuroVolley SPR team volunteered so the kids could experience Volleyball and the game like their own idols. The big highlight came at the end when the entire Bulgarian national team captained by Tsvetan Sokolov made a surprise appearance and presented each of the participants with a specially designed medal.
The Bulgarian Volleyball Federation has already made good use of the CEV School Project 'Play Volleyball – Grow with it' to inspire the next generation of players across the Balkan country. Later this month, it will also host the 4th edition of the CEV Coaches Convention in Sofia. The organisers will take some unforgettable memories from the experience in Varna and are confident that the kids have gone home with their own share of fun and glory as well.