Development
#CEVCoachesConvention: creative workshops inspired the participants in Sofia
Creative workshops inspired the participants at the 2023 #CEVCoachesConvention on the last day of action in Sofia, Bulgaria. The two speakers, Mr. Eric Hodgson and Mr. Angiolino Frigoni gave the coaches practical tasks, with the aim to see their proactive side.
160+ attendees were divided into smaller groups, discussing practical solutions to real-life Volleyball problems. Focusing on exchanging best practices from different European regions, the participants of each workshop group were split by different nationality.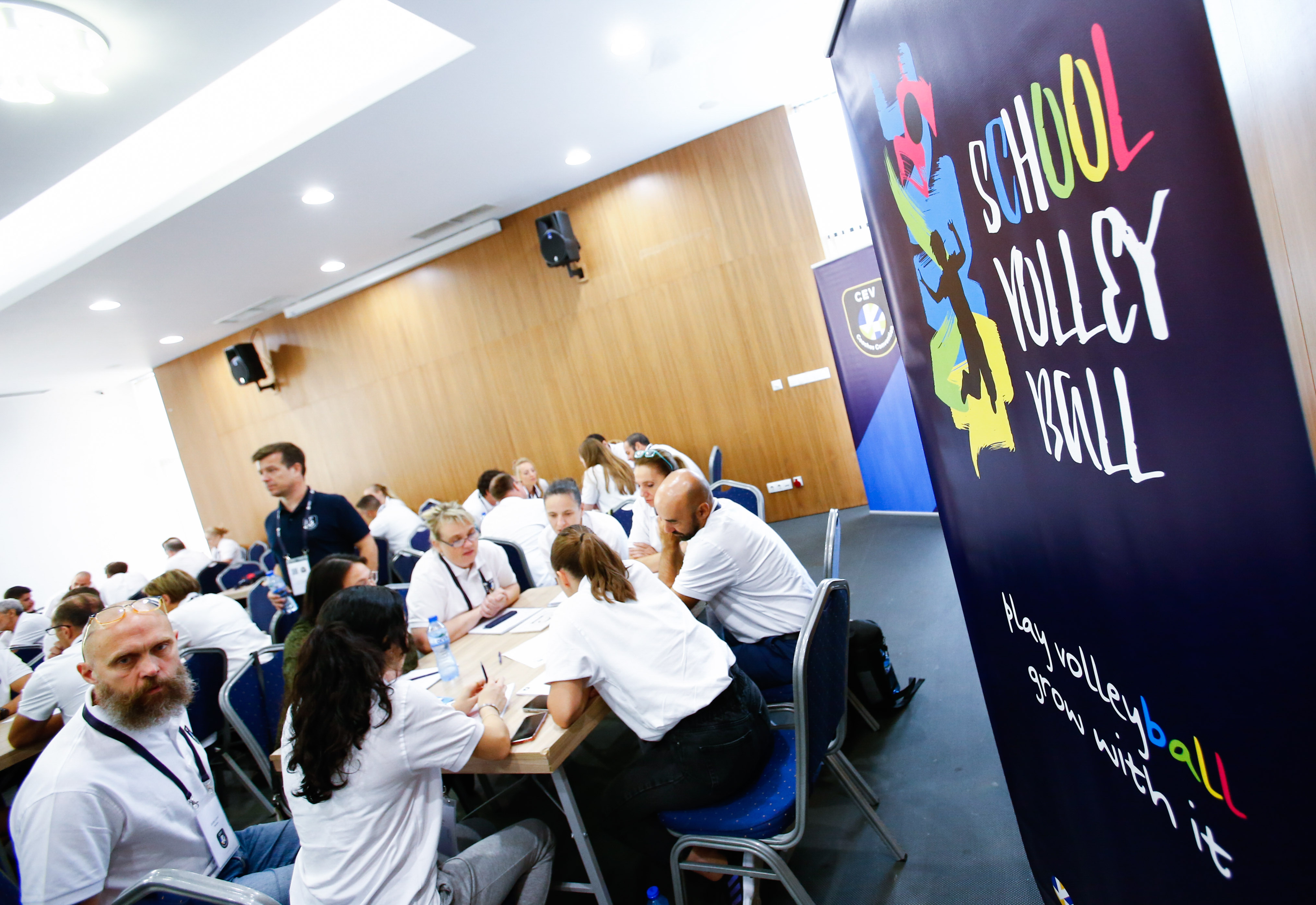 Workshops during the CEV Coaches Convention
In the first part of the workshop sessions, the participants had to delve into finding solutions to different problems that have occurred to their colleagues from another countries. Showing creativity, the coaches and the physical education teachers came up with interesting conclusion, that they shared in the second part of the workshop sessions.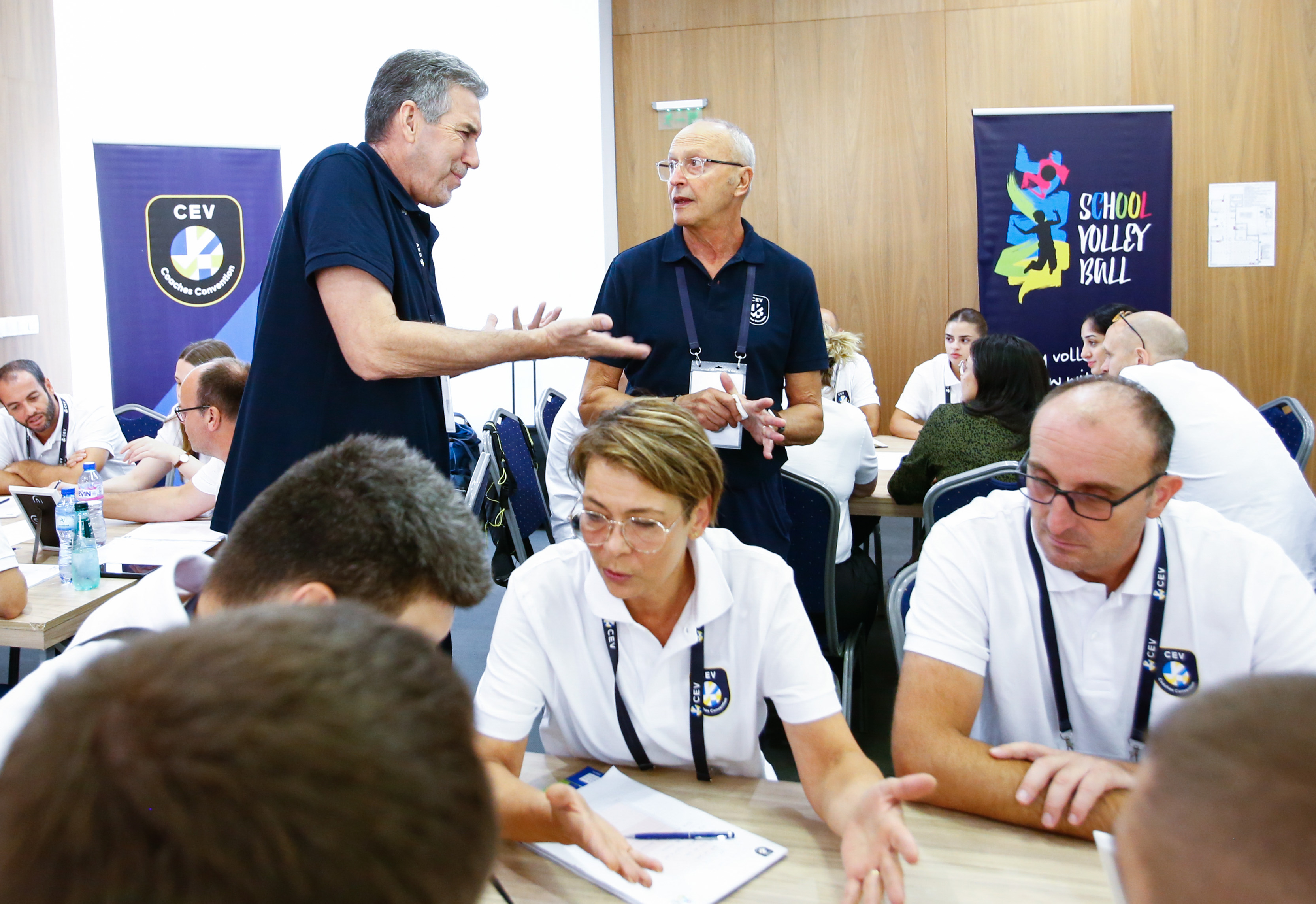 Eric Hodgson (left) and Angiolino Frigoni (right) during the workshop sessions at the 2023 CEV Coaches Convention
"It has been a great experience. I really enjoyed the Convention in Sofia. We learnt a lot from the two speakers, and I will definitely share the knowledge with my colleagues in Türkiye. Eric and Angiolino showed us that there are different methods of coaching, and we need to adapt."
Selda Bereket
Türkiye
"We enjoyed the Convention a lot. We gained important knowledge, and furthermore, we established important contacts. We are in a remote location, so this is very important for us."
Karl Ole Petrussen
Greenland