Development
Annual Volleyball camp a big hit in Portaria
The last day of the annual Volleyball camp organised in Portaria, Greece, featured a mix of joy and sadness. For the ninth year in a row, the camp opened its doors, thereby hosting young athletes from Greece, Cyprus and other countries.
Young Volleyball players strike a pose for a group picture with their coaches at the camp in Portaria
In charge of the camp was the renowned coach Ioannis Nikolakis, holder of a wealth of championship titles and cups in Greece – and former coach of the national teams of Greece and Cyprus as well.  Nikolakis, with his long experience, joined forces with his associates and qualified coaches Ioannis Petidis, Abraham Papadopoulos, Vasilis Manthatis and Thanasis Katsigiannis, fitness coach Christos Varatasis, as well as a physiotherapist and doctor, in order to improve the performances of the young players attending the camp.
The athletes during their stay in Portaria had the opportunity to improve their personal technical skills through the long individual trainings and talks in the morning and afternoon, as well as through video analyses and tests.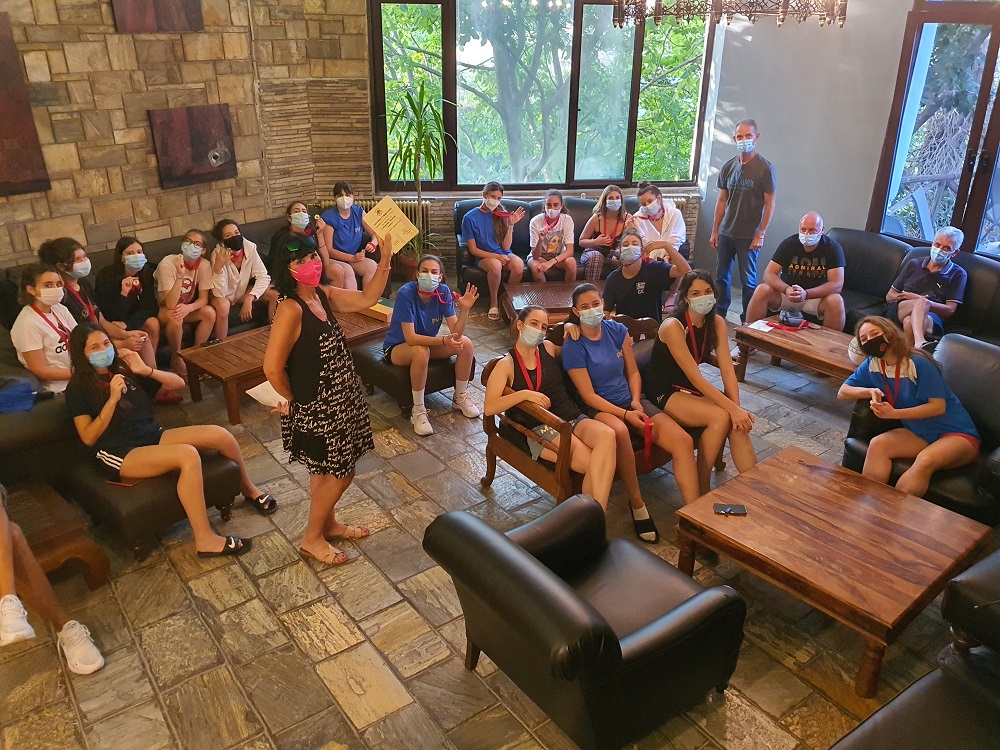 Young Volleyballers enjoyed their time together at the annual camp in Portaria, Greece
In a jovial but also emotional atmosphere, the camp ended earlier this week and the athletes renewed their promise to meet here again next summer. Moreover, prior to their departure, results from their body checks, assessment tests and other fitness evaluations were made available, as well as souvenir anniversary T-shirts, certificates of attendance and other useful material.