CEV
Online webinar helps streamline preparations for exciting Beach Volleyball season
With a truly exciting summer season just about to begin, the CEV Beach Volleyball Department delivered on Friday afternoon a webinar involving the organisers of as many as 10 FIVB World Tour 1-Star and 2-Star events scheduled for the coming weeks and months across Europe.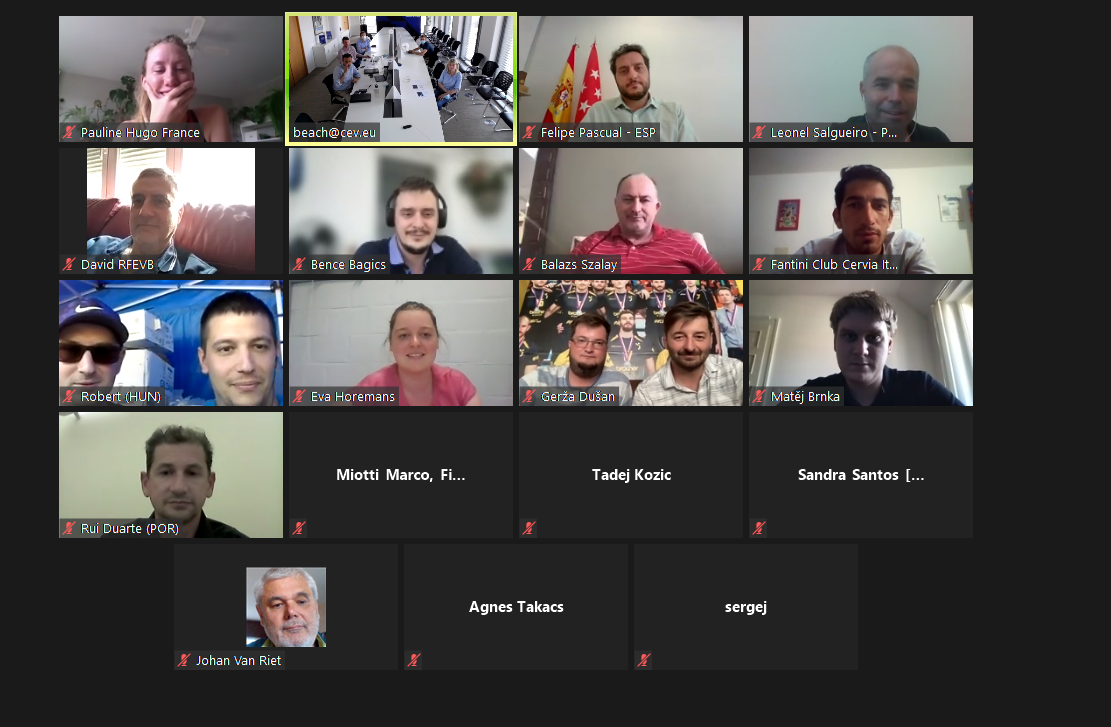 The online session was an opportunity not only to review the most important items in the successful delivery of these international competitions, but also to exchange views on the challenges and opportunities that lie ahead.
Despite the disruptions still caused by the global health crisis, a record number of National Federations and promoters have shown much courage and decided to provide Beach Volleyball teams with much-needed opportunities to compete on the international stage. The delivery of these events will continue to follow detailed and comprehensive hygiene protocols in order to provide an environment that is safe for all involved and to comply with the latest measures adopted by the respective national authorities to curb the spread of the pandemic.
Apart from reviewing the latest updates to administrative procedures and marketing conditions, the CEV Beach Volleyball Department recalled the importance of a close cooperation at all stages of the event preparation, while at the same time allowing for the flexibility that has somehow become a 'must' in the current circumstances.
Moreover, the 2021 Beach Volleyball season coincides with an additional emphasis put on data collection through the introduction of the new electronic scoresheet specifically designed for Beach Volleyball competitions and the provision of detailed stats for all matches to enhance the fans' experience.
After back-to-back double-gender events held in Sofia in May and earlier this month, the World Tour season in Europe will resume in mid-July with another tournament in the Bulgarian capital as well as the inaugural one in Leuven, Belgium, and continue all the way until mid-September when a 1-Star women's-only competition will be taking place in Madrid, Spain.