CEV
European Beach Volleyball going from strength to strength, future looks even brighter
Beach Volleyball in Europe has been going from strength to strength and this positive trend is due to continue through the introduction of additional initiatives to support the further growth and the popularity of the sport at all levels. This is what the members of the European Beach Volleyball Commission (EBVC) chaired by Tomislav Šmuc could take home following their annual plenary meeting held earlier this week at the home of European Volleyball in Luxembourg.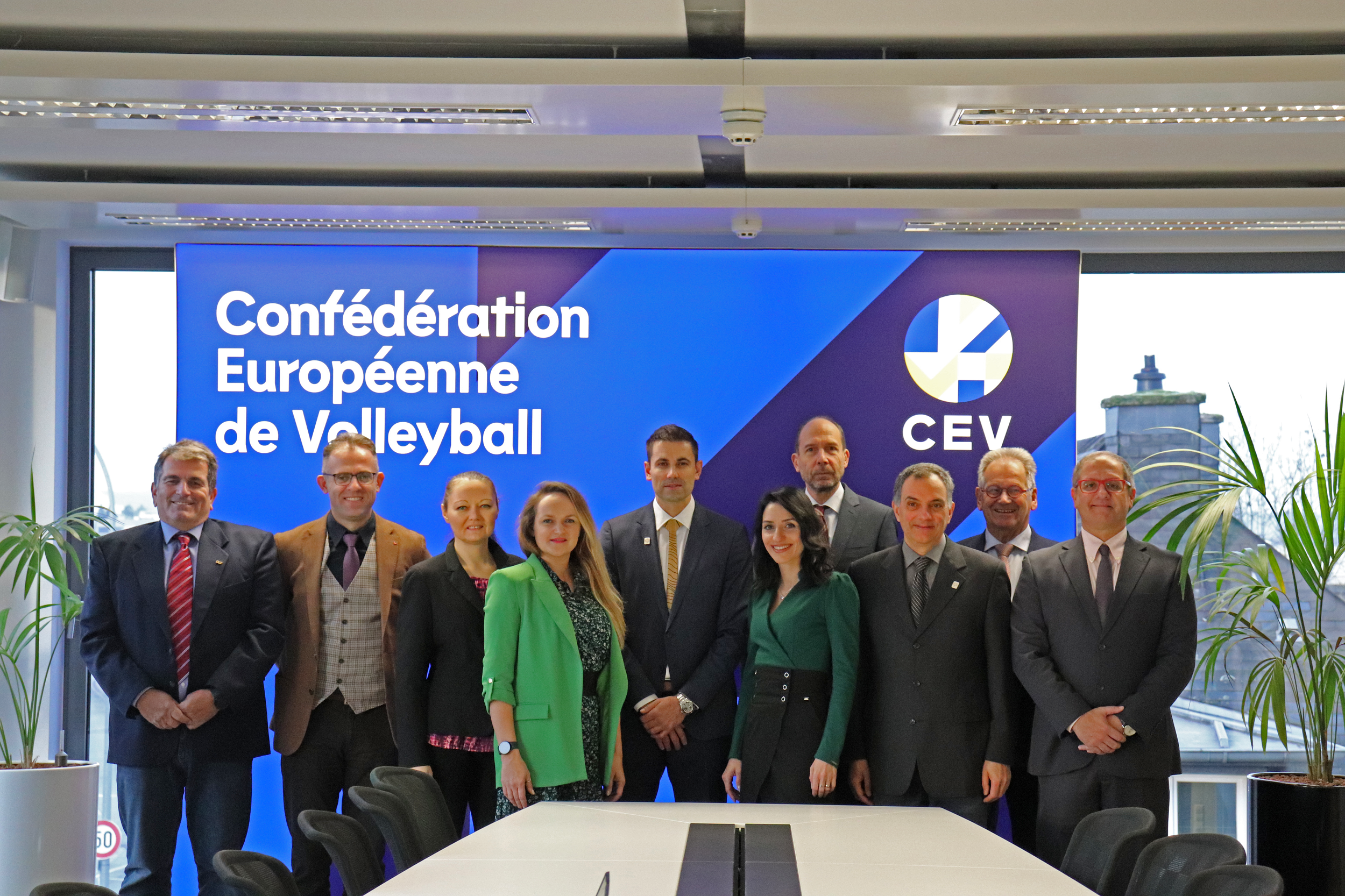 Members of the European Beach Volleyball Commission in a 'family picture' taken at the home of European Volleyball
The year 2022 was historic and filled with unprecedented success in many ways – especially following the introduction of the Beach Volley Nations Cup and of the Queen & King of the Court European Finals, with the inaugural events held in Vienna and Utrecht, respectively, confirming the ability of the sport to combine impressive athletic action with positive vibes and entertainment of the finest level. Last year, as many as 21 Beach Pro Tour Future events took place on European soil – a record-breaking and especially impressive figure knowing that the world was still dealing with the consequences and constraints brought about by the pandemic and high inflation. Teams from Europe performed extremely well, securing 77% of all medals at stake across these 21 events.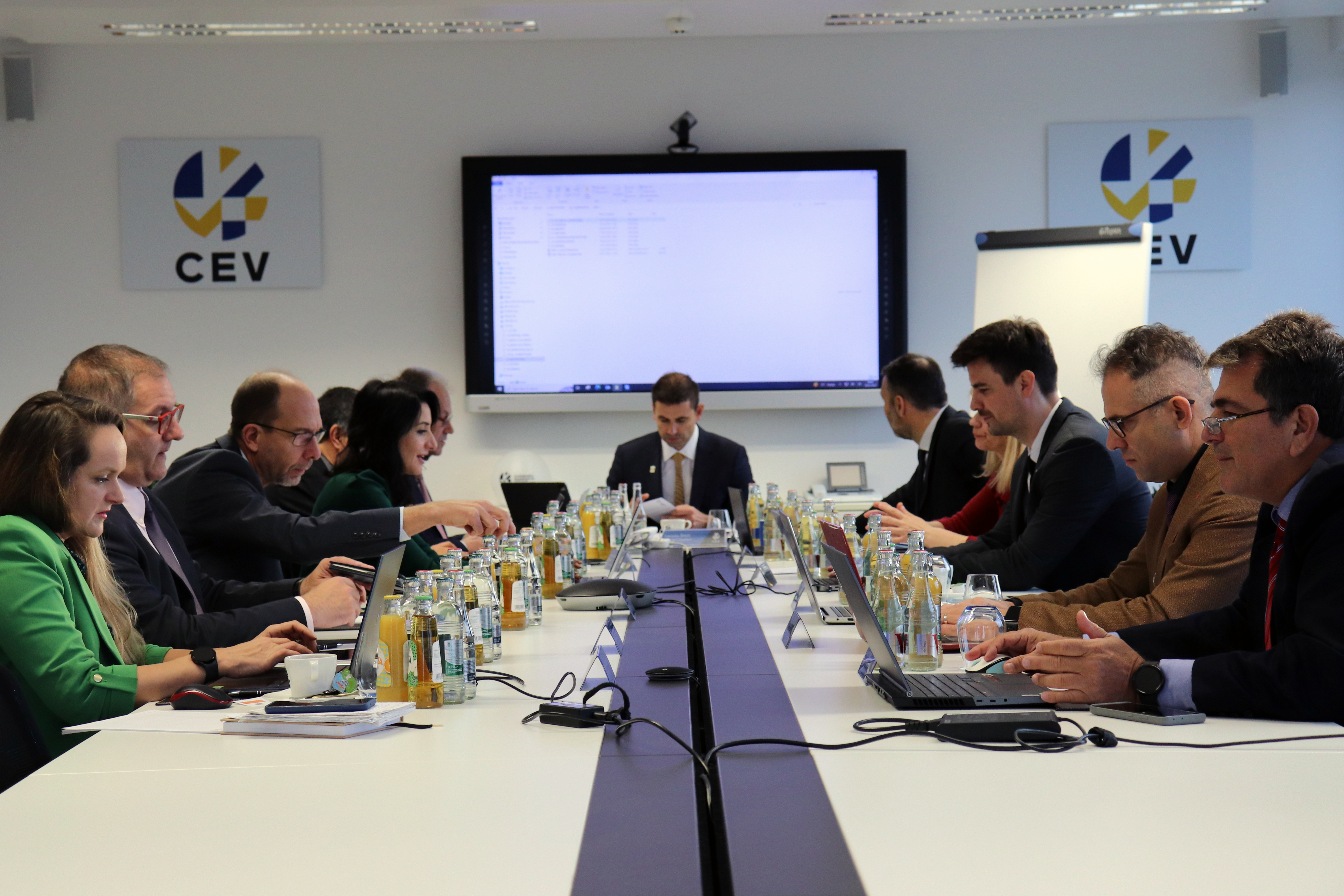 The EBVC members had a productive meeting with the CEV Beach Volleyball Department staff
With the multi-sport European Championships Munich 2022 as 'the jewel in the crown' and a truly iconic moment, where Beach Volleyball stole the show and entertained millions of viewers across Europe and thousands on site, the EBVC members did not wish to rest on the laurels of previous success but worked on ambitious plans for 2023 and even further ahead. The current season will further expand the CEV's Beach Volleyball portfolio with the introduction of a new competition specifically designed for Beach Volleyball clubs, thereby enacting one of the strategic proposals made by the CEV Beach Volleyball Think Tank. Moreover, the Beach Volley Nations Cup will gain further significance as it will account – by combining the 2023 and 2024 editions – for the European qualifying pathway for a much-desired ticket to the Paris 2024 Olympic Games. With this in mind, the EBVC members worked on the definition of the competition parameters for the preliminary phase of this year's competition.     
Apart from this, it remains the EBVC's conviction that the CEV shall continue to offer a wide and diverse range of competition opportunities for elite, up-and-coming and younger players so that they can all develop and become the very best version of themselves, thereby also further cementing Europe's leading role on the international stage.
Finally, the EBVC put together a series of proposed changes to the existing CEV regulatory framework following the introduction of new events and initiatives – with all such proposals due to be reviewed by the CEV Board of Administration at their next meeting scheduled for late February.