CEV
Development Working Group meeting held at home of European Volleyball
The members of the CEV Development Working Group chaired by Özkan Mutlugil were obviously delighted with the opportunity to have their first in-person meeting as on Wednesday they convened at the home of European Volleyball in Luxembourg, with another two – including the CEV Board of Administration member in charge, Mr Jalil Jafarov – joining from afar via video link. CEV Board of Administration member Zdeslav Barač attended the meeting as well.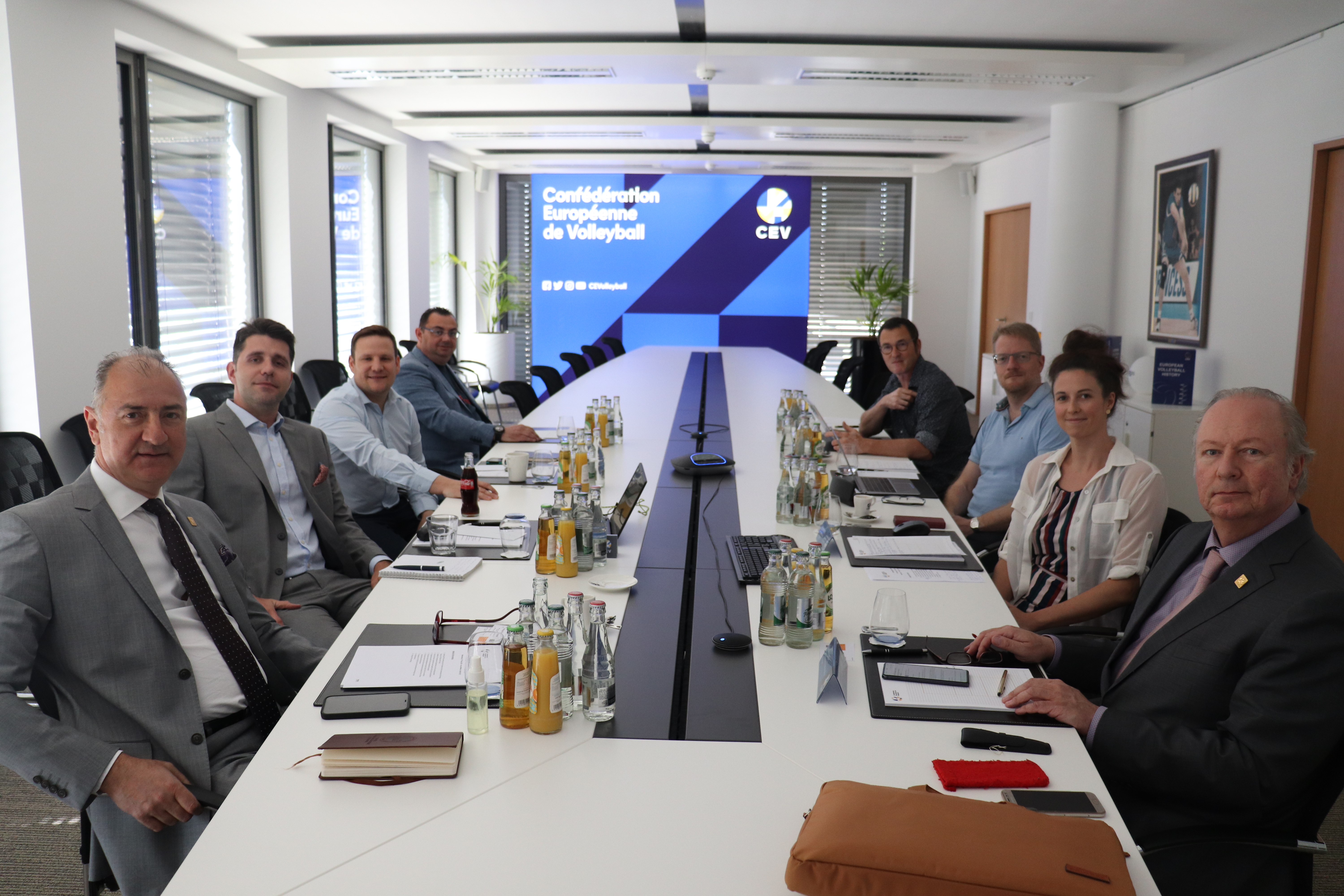 Members of the CEV Development Working Group had their first in-person meeting in Luxembourg
The CEV Technical and Development Department used this precious opportunity to update the Working Group members on a number of projects and initiatives that they are currently running with the aim of growing the Volleyball game at the grassroots level.
The attendees agreed on the necessity to strengthen the cooperation with the FIVB in order to develop the sport even further across Europe and to promote an extensive cooperation with all Zonal Associations – whose primary and ultimate mission is to inspire youngsters to play the game and to deliver actions that can help their involvement in the sport.
As they openly exchanged their respective views and experiences, the members came up with development project ideas of their own before a discussion ensued on the proposals devised by a number of universities and international organisations to support dual careers. Dual career in sport is "the successful combination of education, training or work with sport to provide an opportunity for an athlete to reach his or her sporting, academic, work and life potential" (cf. European Commission, 2015). This is a very important topic these days, with the goal to support athletes in balancing a professional career with elite sport.
The Working Group produced a number of proposals that the CEV Board of Administration will be reviewing at their next meeting later this month in Ljubljana, Slovenia, while expressing their commitment to continue to work for the good of the sport at all levels.