CEV
CEV President meets Bulgaria' Head of State in Sofia
Earlier this week, CEV President Aleksandar Boričić travelled to Sofia to pay a visit to the Bulgarian Volleyball family and have a high profile meeting with the President of the Republic of Bulgaria, Mr Rumen Radev. The President of the Bulgarian Volleyball Federation and CEV Board of Administration member Lubomir Ganev attended the meeting as well.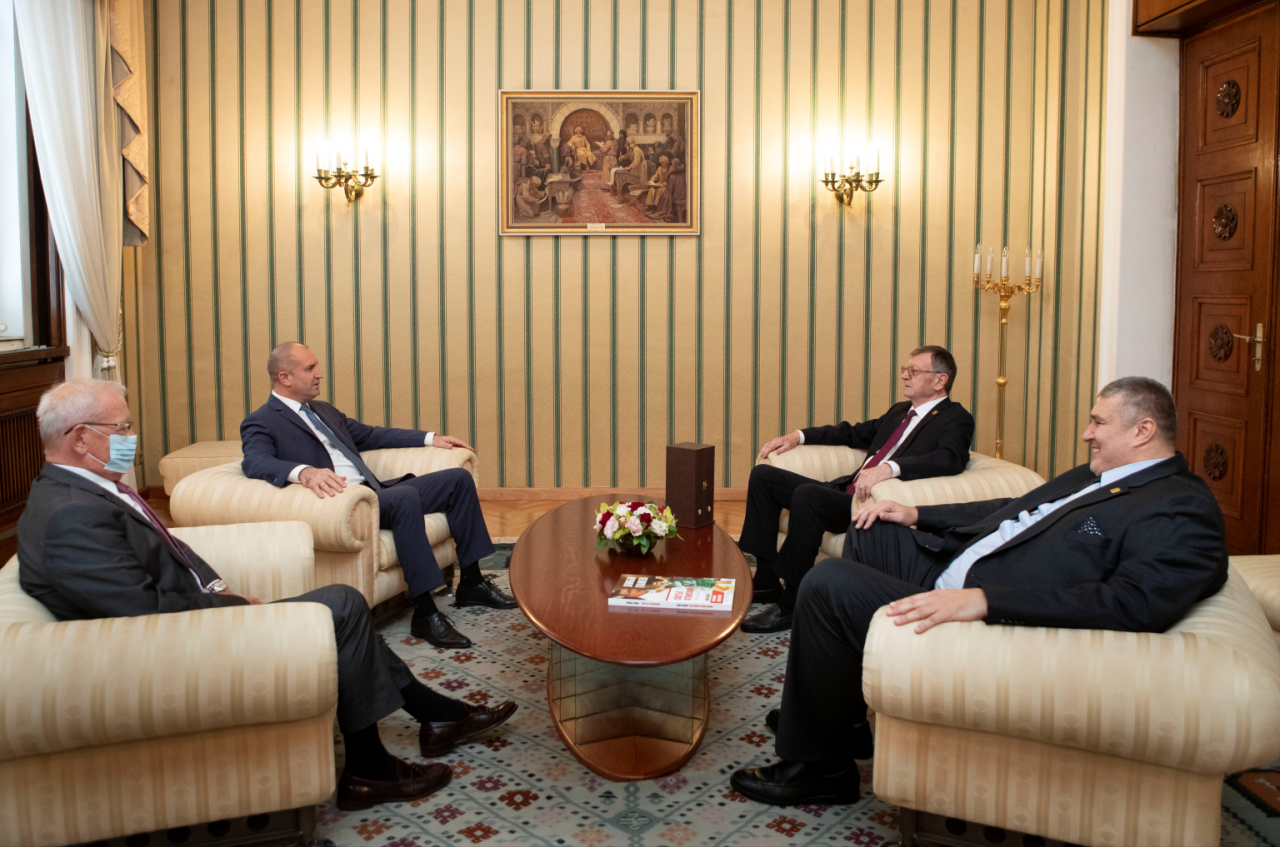 The CEV President had an extensive conversation with the Bulgarian Head of State on the promotion of sports among the youth
The discussions revolved around the development of the sport and its promotion among young people in Europe, with the CEV President praising Bulgaria's proven ability to deliver major international Volleyball events as well. "Bulgaria has extensive experience in organising Volleyball championships of the highest level," the CEV President said. Earlier this summer, Bulgaria was one of four countries to co-host the 2021 edition of EuroVolley Women along with their Balkan neighbours from Serbia, Croatia and Romania.
Mr Radev, Mr Boričić and Mr Ganev portrayed at the end of their meeting in Sofia
Mr Radev introduced Mr Boričić to the 'Sport with the President' initiative, which runs under the patronage of the Bulgarian President in order to stimulate the physical activity of Bulgarian children and youth through extracurricular sports activities and alternative forms of physical education.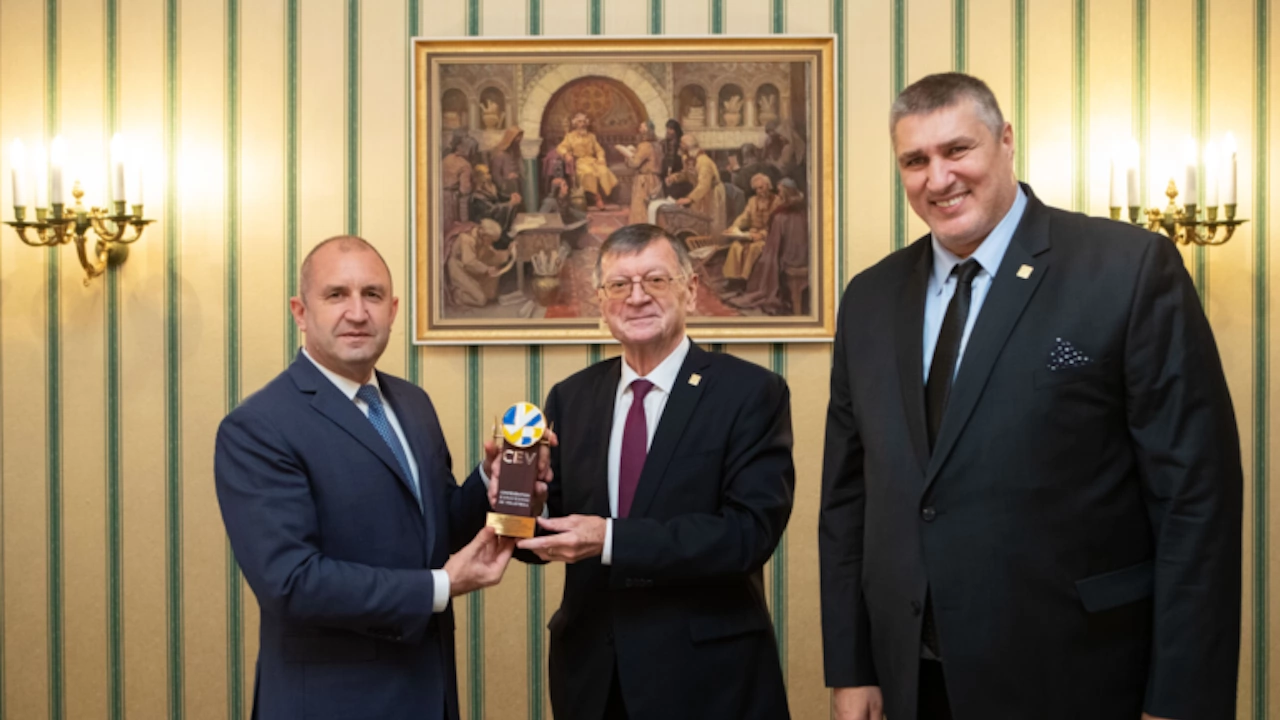 CEV President Aleksandar Boričić portrayed with Bulgaria's Head of State Rumen Radev and BVF President Lubomir Ganev
At the end of the meeting, Mr Boričić presented the Bulgarian Head of State with a CEV honorary plaque in recognition of his work for the promotion of sports among young people and his support for Volleyball.

Pictures taken from https://m.president.bg/bg/.