CEV
CEV delegation attends European Championships 2022 BoA meeting in Munich
CEV Senior Vice-President Renato Arena, Managing Director Thorsten Endres and Head of Beach Volleyball George Gagalis travelled earlier this week to Munich to attend a European Championships 2022 Board Meeting held at the iconic Olympic Park.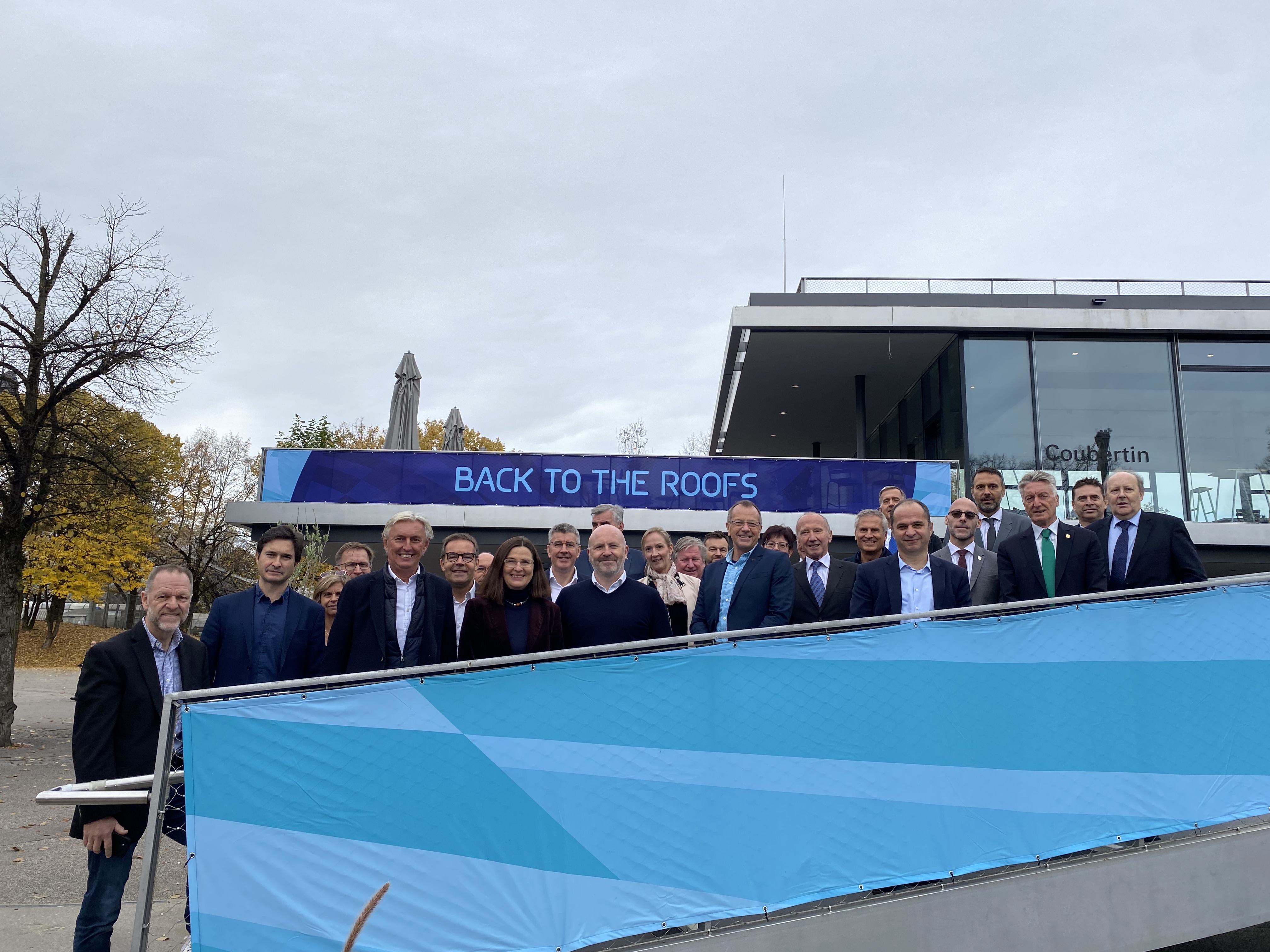 The discussions revolved around preparations for the must-watch, must-attend event scheduled for mid-August 2022 in Munich – featuring as many as nine sports, including Beach Volleyball, with athletes vying for continental honours and trying to help their nation claim the much-desired European Championships trophy.
The Munich 2022 Organising Committee as well as the European Championships Management provided all stakeholders with an update on event identity and management, broadcasting and media operations, as well as on the activities involving all of the stakeholders in order to streamline the efforts made to make Munich 2022 an experience to remember for athletes and fans alike!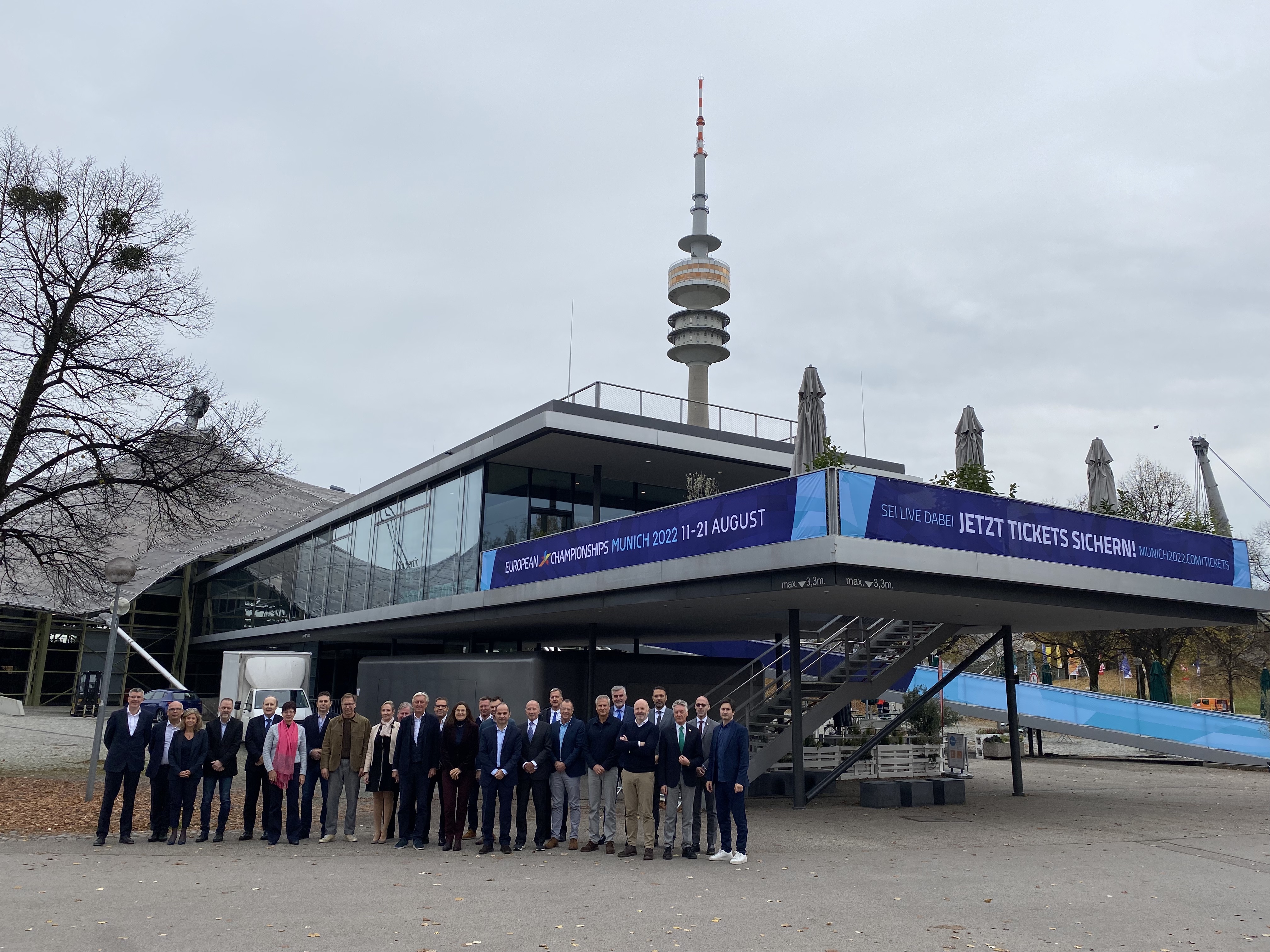 Tickets went on sale in late October, with the Beach Volleyball competition due to take place at the iconic Königsplatz – in a cluster that includes the venue for sport climbing as well. All stakeholders, including EBU, will continue to work closely together in the weeks and months to come as Munich prepares to host the second edition of a multi-sport European Championships due to repeat and even surpass the success achieved with the inaugural event held in 2018 in Glasgow and Berlin.
Click here for further information or visit www.munich2022.com.