CEV
20 new referee candidates join Beach Volleyball family following course held in Belgium
The European Beach Volleyball family can count on an additional 20 international referee candidates following completion of the course organised this past week in Vilvoorde and Leuven – which ran in conjunction with the double-gender Futures held in the latter Belgian city. The 20 referees, including seven females, all completed the course and the subsequent examination with much success, thus receiving their coveted certificates on Sunday evening from European Refereeing Commission (ERC) President Zorica Bjelic and the Course Instructor, ERC member Oana Sarb.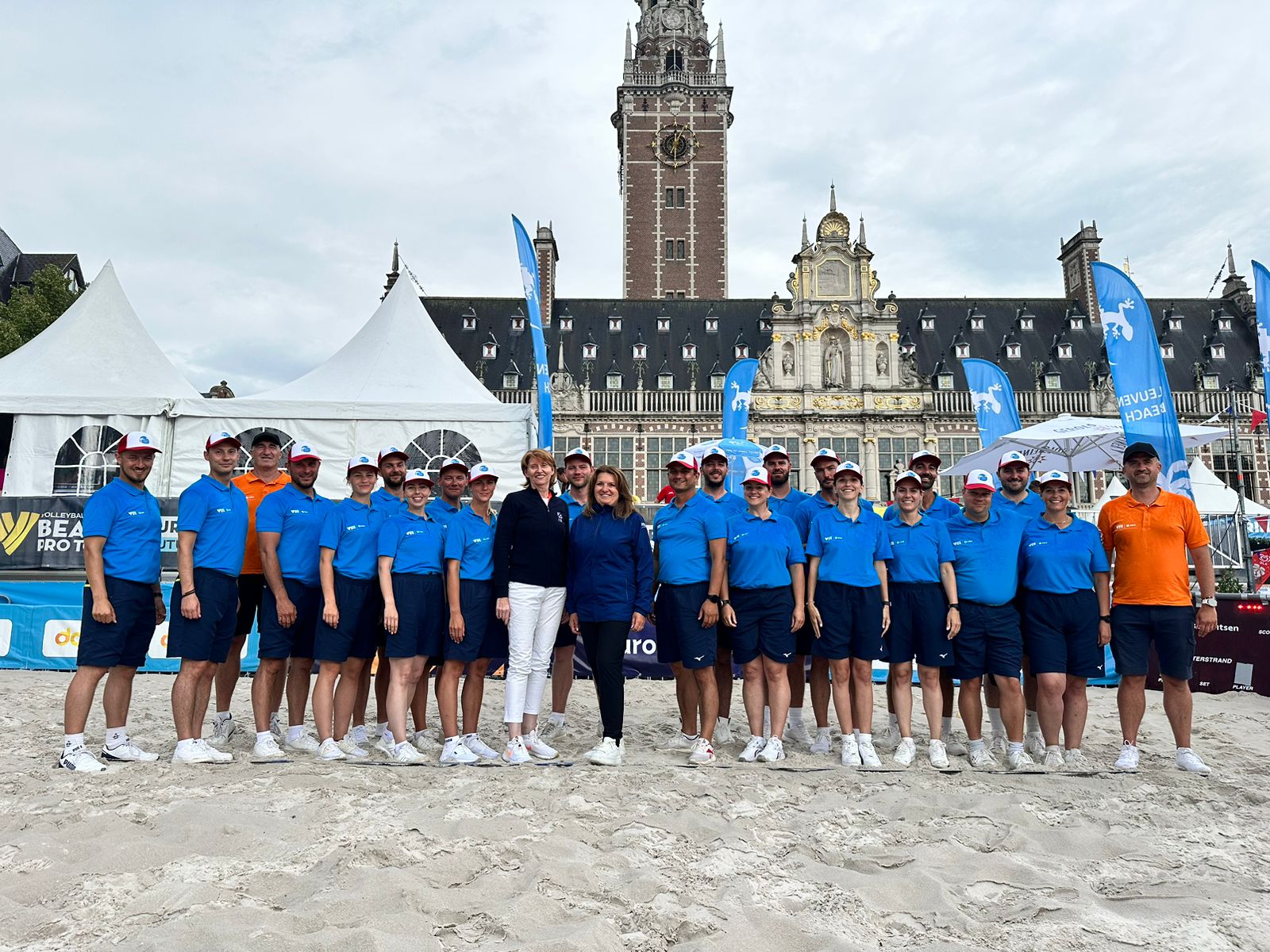 A group picture taken at the end of the candidate course held this past week in Vilvoorde and Leuven
The course started early last week in Vilvoorde, at the EuroVolley Centre, with the delivery of a series of theoretical classes before the referees and their instructors moved to Leuven for the practical sessions, which were obviously facilitated by the running of an international competition featuring both up-and-coming as well as more established teams.
Anna Vondrackova, one of the candidates who is originally from Czechia, has been a Beach Volleyball referee for 12 years already and is a national Volleyball referee as well. "However, I do prefer Beach Volleyball, because of the different atmosphere and the many friendships that you can make through the sport," she said.
Kyriaki Georgaki from Greece started refereeing 10 years ago:
"I chose to focus on Beach Volleyball following my first experience as a line judge. This made me realise how much I can learn from my colleagues to improve my skills and the quality of my performance. Volleyball and Beach Volleyball refereeing are pretty much two completely different things."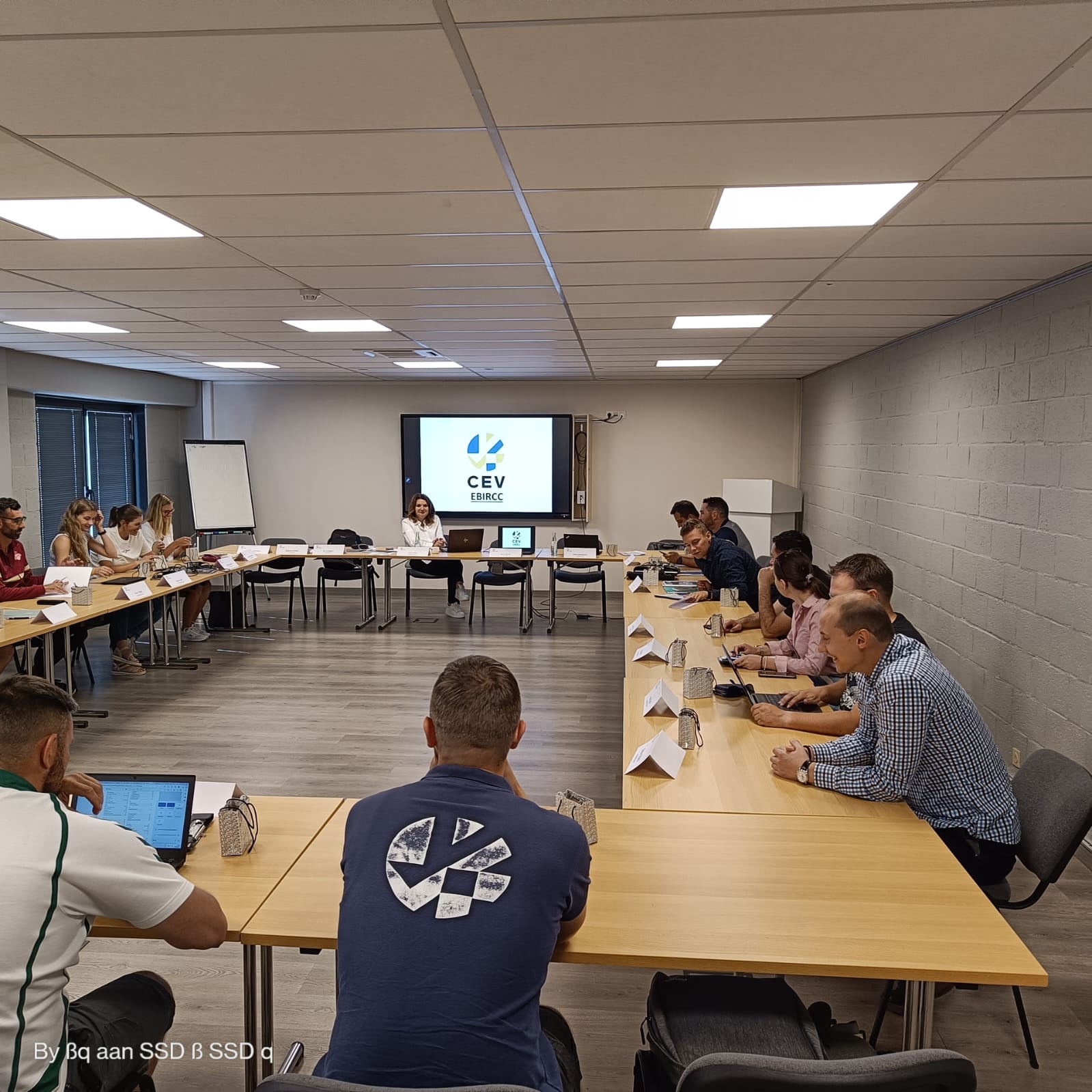 Theoretical classes were held early last week in Vilvoorde
Pawel Kryda of Poland started his journey as a referee 14 years ago and he was obviously happy that his dream of pursuing an international career is finally coming true. "This group of referees was fantastic, we have been learning a lot throughout the course and helping each other from day to day," said Antun Odobasic of Croatia, who has been involved in refereeing for four years now.
The course was very demanding and implied much effort and hard work from all attendees. Obviously, the ability to attend competitive matches in Leuven was a big plus and Ms Sarb, as the Course Instructor, shared many ideas, comments, remarks, and suggestions with the candidates so that they can further improve the quality of their work.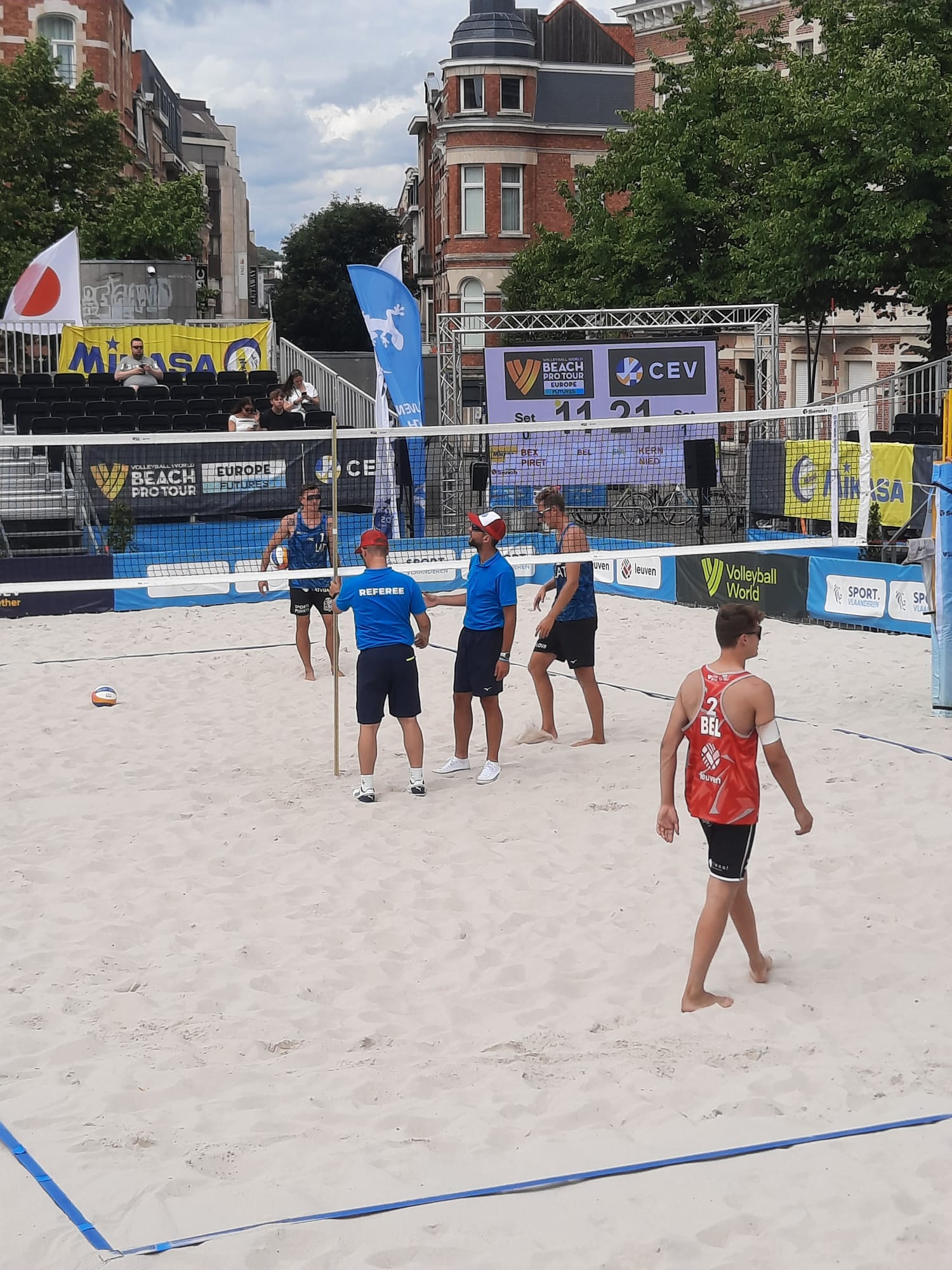 Referees at work during the double-gender futures held in Leuven
"We would like to thank the Belgian National Federation and especially Mr Dries Koekelkoren, a former elite Beach Volleyball player who has now become their Technical Director for all their support and assistance. Dries is working hard to promote Beach Volleyball in Belgium. We also would like to thank the CEV President and Board of Administration for their full support from the very moment the Commission proposed to organise another course for Beach Volleyball referee candidates."
Zorica Bjelic
President of the European Refereeing Commission (ERC)
The 20 referees now enjoying the status of international candidates are: Esther De Rycke, Jarne Van Schuerbeeck (Belgium), Stanislav Todorov (Bulgaria), Dragana Repic (Bosnia and Herzegovina), Antun Odobasic (Croatia), Anna Vondrackova (Czechia), Paul Whittle (England), Jaanika Unt (Estonia), Adrien Isnard (France), Maria Meitarjevi (Georgia), Kyriaki Georgaki (Greece), Riccardo Bertossa (Italy), Valon Mustafa (Kosovo), Aleksandrs Polevs (Latvia), Vitalijus Valteris (Lithuania), Pietro Torre (Monaco), Alex de Kok (the Netherlands), Pawel Kryda (Poland), Angelica Orobio (Spain), and Mehmet Yagis (Türkiye).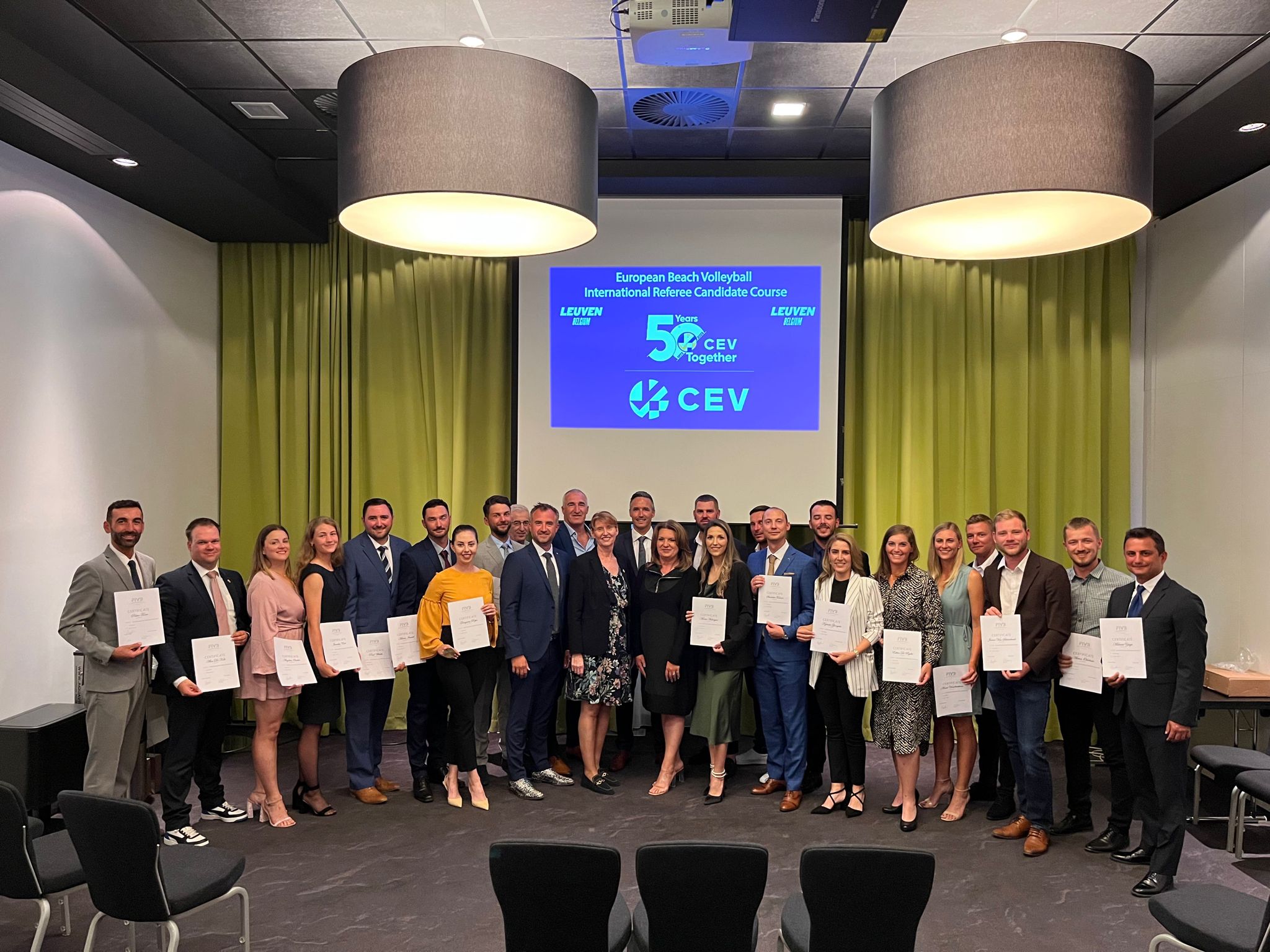 The candidates proudly showing their certificates after successfully completing the course